I define soft adventure this way: "adrenaline rushes that won't kill you and end with a really good bottle of wine." Having this vocational tagline conjures knowing smiles from other freelance travel writers and thinly veiled envy-to-ire from friends at dinner parties. The last conversation a 60-hours-a-week Microsoft developer wants to endure is one wrought with weekly tales of single track mountain biking along the Columbia River Gorge, heliskiing deep in the British Columbia interior and snorkeling off Grand Bahama Island.
Unless, of course, said software developer is planning a trip to mountain bike, heliski or kayak. Which brings me to the purpose of this blog, to share with you some of the finest outdoor exploration around the globe, with a heavy emphasis on the Pacific Northwest and Canada, two significant centers of this wilderness excursion lifestyle.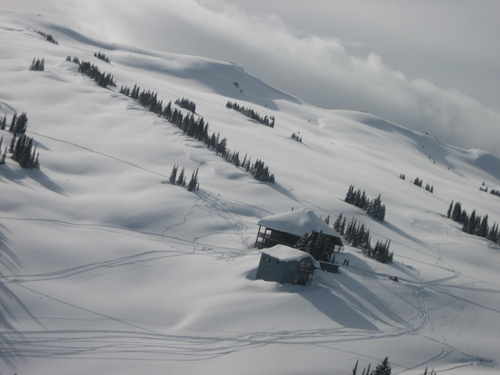 I'll take you to find Spirit Bears in the Great Bear Rainforest, to cycle through southern France and to paddleboard among the swimming iguanas of the Galapagos.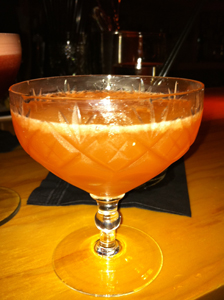 Occasionally, I'll toss in a little urban adventure like rollerblading Vancouver's Seawall or investigating the best drink at The Diamond, my favorite Gastown speakeasy or what to order for dinner across the street at L'Abattoir. You can count on links to great outfitters, equipment and itineraries as well.
Over this past decade, we've become an ever more active people, as skis handle better than a Mini Cooper, mountain bikes float like a Herman Miller Aeron chair and, coming in 2012, jackets come installed with fiber optic heaters. But we also now live within an omni-connected society, so much so that when I was about to go surfing off the coast of Ucleulet, B.C. this week, I wondered if earbuds had been invented for this activity.
Those of us who like to turn off (the road) and tune out (the world), yet still desire a modicum of creature comforts, have come to cherish destinations like Clayoquot Wilderness Resort, North America's finest.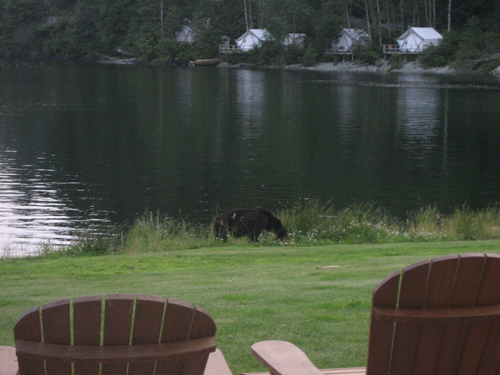 For years, Cowboy John Clayton, the charismatic proprietor, refused to offer wireless access - certainly no cell phones work at the interior terminus of Clayoquot Sound not far from the confluence of the Bedwell and Ursa rivers. Today, John hides the wireless in the billiards room but the taboo of getting online is as prevalent as when too many juvenile male black bears wander down to the Bedwell River before the bear dogs arrive to scare them back into the foothills. Besides, with king salmon to be caught in the nearby Pacific Ocean, painted horses saddled for a ride into the rainforest or kayaks tethered for a little white water rafting, emails lose their priority pretty damn quickly.
Why do I declare Clayoquot the "best wilderness resort"? Have I visited every wilderness destination? Hardly. But I have researched and written about wilderness lodges and soft adventure for well over fifty publications and online sources including Forbes.com, MSNBC.com, MSN.com, plus Alaska Airlines, Virtuoso Life, Escape, Journey, Travesías magazines, the Oregonian, Calgary Herald and others. I write over 100 articles a year, provide travel commentary for American Forces Radio, CBS (97.3 KIRO) and NPR (94.9 KUOW) affiliated stations. I also co-wrote the 2010 edition of Fodor's Vancouver and Victoria, contributing chapters that describe Whistler, Tofino, Vancouver sport and nightlife.
My perfect day? Hitting fresh tracks 'til noon, jumping on a bike to ride or a river to cast, floating that current in a raft or kayak, catching a twilight round on the links, dinner and then late night in a club or pub. Unless, that is, I can play shinny hockey on an outdoor rink, or better yet, lake or canal.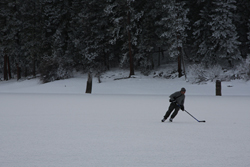 I welcome your ideal days in the comments section below.
You may be asking, is there really a single destination where you can ski, fish, kayak and golf in the same day? Absolutely! I'll tell you all about it in my next post a fortnight from now. And I suggest you bring your stein, because where we're going hosts enough brewpubs to keep our nights good and frothy.
Which is just the way we like it, eh?

SUBSCRIBE TO & FOLLOW LIFESTYLE
HuffPost Lifestyle is a daily newsletter that will make you happier and healthier — one email at a time. Learn more