It has become a parlor game of sorts to bash art fairs, which to be fair are little more than pop-up malls. But if the buzz surrounding the recent Frieze London is any indication the white tents in Regent's Park are not going away anytime soon.
The main fair, now in its 11th year and the beneficiary of a new layout and reduced capacity, made an emphatic claim for its being a necessary pit-stop on the contemporary-art circuit. Over 150 galleries contributed this year alongside the usual Frieze projects that run both on and off-site around the capital.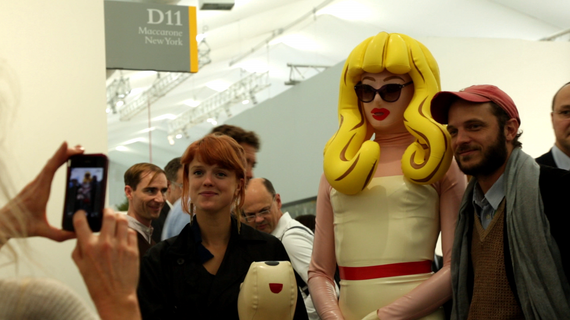 But it was hard to overlook the increasing attention on Frieze Masters. Now in its second year, Frieze Masters is housed in a temporary structure designed by Annabelle Selldorf and has become one of the week's main attractions (and it has become a loaded full week of on- and off-schedule activities).

Directed by Victoria Sidall, Frieze Masters is dedicated to art from the ancient to the contemporary and has opened up a dialogue, via a series of talks and presentations, inviting modern-day artists to draw on historical practice in relation to their own work. It's a nice complement to the main fair that offers a curated and credible new context that's removed from unabashedly commercial fairs.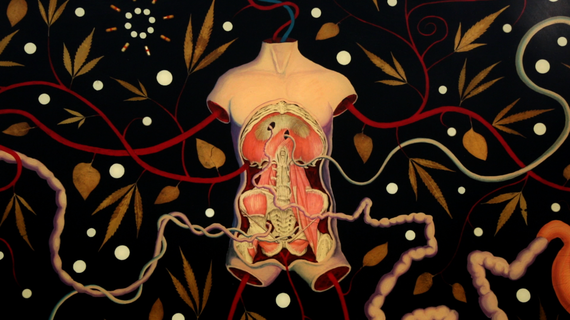 Dominating the main fair, in terms of headlines and physical space, was Jennifer Rubell's Portrait of the Artist (Stephen Friedman Gallery). The piece is an oversized fiberglass sculpture based on a digital scan of Rubell's pregnancy 'bump' when she was almost full term. Rubell's piece invites the audience to climb into the giant hole in 'her' belly and assume the fetal position -- a welcoming thought to escape the crowds.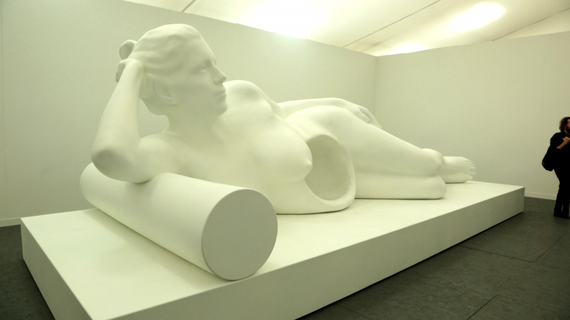 If regressing back to the womb is not your idea of relaxation, one of the main attractions at Frieze London was the lush respite offered by the adjacent sculpture park. Curated for the second year by Claire Lilley, Director of Programme at Yorkshire Sculpture park, this year's commissions were a mix of old and new, featuring the likes of Matt Calderwood, Elmgreen & Dragset and Turner Prize nominee Helen Chadwick.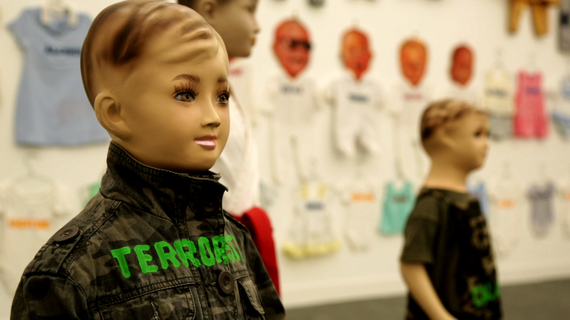 Frieze London 2013 also provided a platform for underrepresented, emerging African artists. Of particular interest was Meschac Gaba's offering, a commission by Stevenson Gallery from South Africa. Gaba, a Beninese artist, assembled rows and rows of seemingly cheerful, brightly coloured kid's clothes. On closer inspection they were emblazoned with terms such as 'Terroriste' and 'Inceste', loaded labels that were displayed casually like so many slogans splayed across children's clothes.
Text by Leila De Vito for Crane.tv
For more cultural news follow Crane.tv on Twitter or find us on Facebook or Instagram