Take note, the ping-pong factor is by no means a gimmick to draw in clientele; the owners are deadly serious about the sport and host tournaments between the world's best players. Crane.tv visit the venue and find that it's even fitted to Olympic standards.
But there is plenty of fun to be had at SPiN, including what is said to be one of the best off-Broadway shows in town. The Friday night tournament is described as a ping-pong competition-cum-circus where matches are interspersed with DJ sets, dancers, jazz musicians and much more.
If the celebrity following is anything to go by - they are falling over themselves to sing the praises of this new phenomenon - this place is a definite hot spot. And the ping-pong galaxy is growing with new venues opening soon in Toronto and St. Petersburg.
Created by owners Franck Raharinosy, Andrew Gordon, Jonathan Bricklin and Academy Award-winning actress Susan Sarandon, and designed by renowned designer Todd Oldham, SPiN is taking North America by a storm, making an unlikely sport sexy. Will the craze hit Europe? Let's hope so.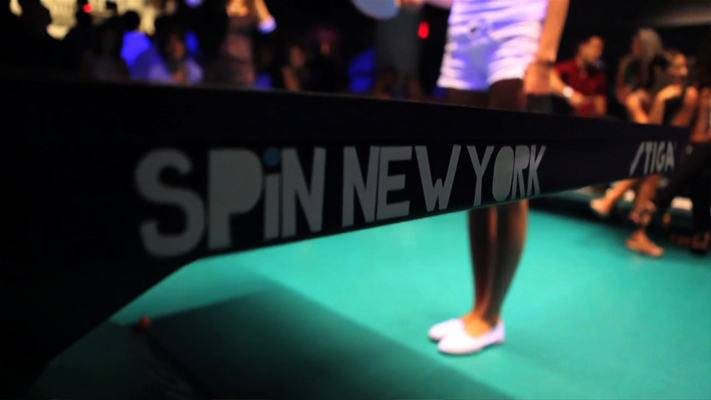 Text by Fiona Sinclair Scott for Crane.tv