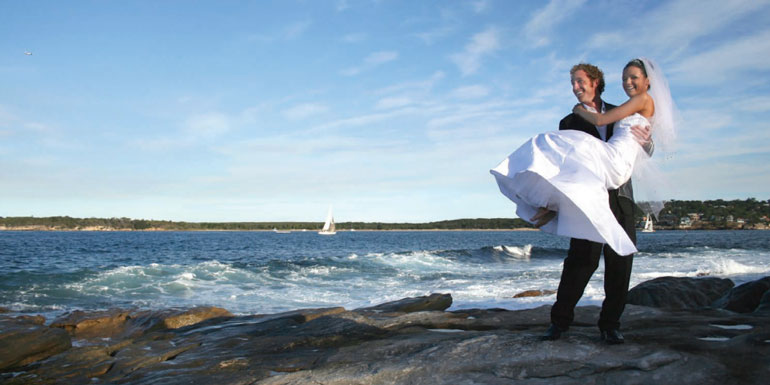 You can get married anywhere cruise ships sail, and the lines will be your personal wedding planners. - Photo by Norwegian Cruise Line
Cruise lines make it easy to plan nautical nuptials, with wedding coordinators to take you through each step and ready-made packages for purchase. Virtually all packages start with basic components and are customizable, with a variety of choices in food and beverages, flowers, photography, video, and more to personalize your event.
Whether you marry on the ship, harborside, or in port, with just the two of you or with all your loved ones surrounding you, a wedding at sea is most certainly a voyage of romance and love. We offer some top package choices to make the entire process — from proposal to the big day — unforgettable.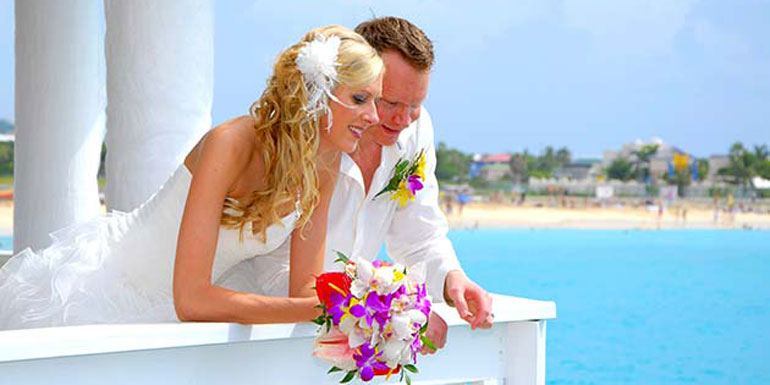 Most lines offer in-port weddings, but it's hard to match the special touch of Crystal and Imagine VIP. - Photo by Crystal Cruises
Imagine a ceremony on the hills of Tuscany, Italy, a beach in Bali, or in a winery in Cape Town, South Africa. Boasting "almost anything is possible just about anywhere," Crystal Cruises' Crystal Celebrations soiree service pairs the cruise line with premier global event company Imagine VIP. First, you decide on a port on one of the line's two ships — Crystal Symphony or Crystal Serenity — and work with a Crystal Celebrations consultant to arrange your dream wedding. Everything can be planned a la carte or with a Crystal Ceremonies Ashore package that starts with a personalized website, wedding registry, local wedding venue, local officiant, commemorative wedding certificate, pre-planning Crystal Celebrations consultant, and wedding coordinator. You then get to pick from a list of inclusions, such as music, flowers, transportation, announcement/invitations, and more.
Prices and Availability: Crystal Ceremonies Ashore packages start at $4,295. A range of catering options begins at $45 per person. View Crystal's wedding guide to learn more.
Alternatives: Other cruise lines that offer in-port weddings include Carnival, Celebrity, Disney Cruise Line, Holland America, MSC, Norwegian, Princess, Royal Caribbean, and Windstar.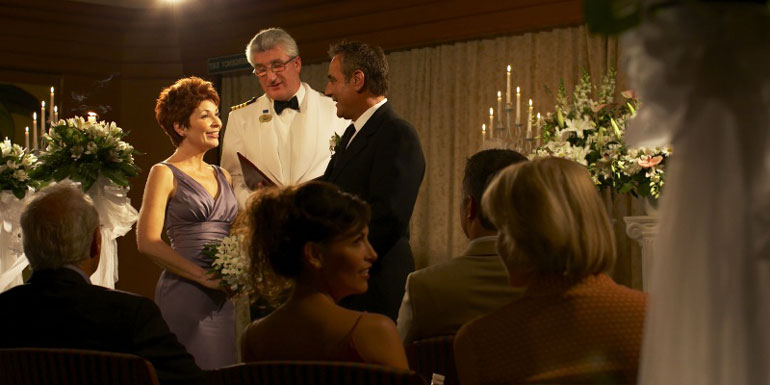 Princess Cruises was the pioneer of onboard weddings. - Photo by Princess Cruises
Exchanging vows in the middle of the ocean can be the ultimate way to start your life together. Most cruise lines offer ceremonies at sea, but not all of them are legal — some may be symbolic — so be sure to ask. Princess Cruises was the first line to offer legal marriage ceremonies at sea conducted by the captain, as well as the first wedding chapel at sea, back in 1998. Princess's Tie The Knot At Sea wedding package includes the wedding chapel or other onboard location, candlelit ceremony performed by the captain, special vows, prerecorded music, fresh floral arrangements, bridal bouquet and groom's boutonniere, Champagne and keepsake flutes, photography, a wedding cake, and onboard wedding coordinators.
Price and Availability: The package starts at $1,800 plus $466 for license fees. The program is available on most ships, with weddings performed by the captain under the legal authority of the ships' Bermuda registry. Princess's wedding program assists with all required paperwork associated with Bermuda regulations. Receptions following the wedding can be held in a number of the ships' restaurants or public lounges, with prices starting at $21 per person. See Princess's weddings guide for more details.
Alternatives: Other cruise lines that offer legal weddings at sea include Celebrity Cruises, Cunard Line, MSC Cruises (on MSC Divina Caribbean sailings only) and Royal Caribbean International.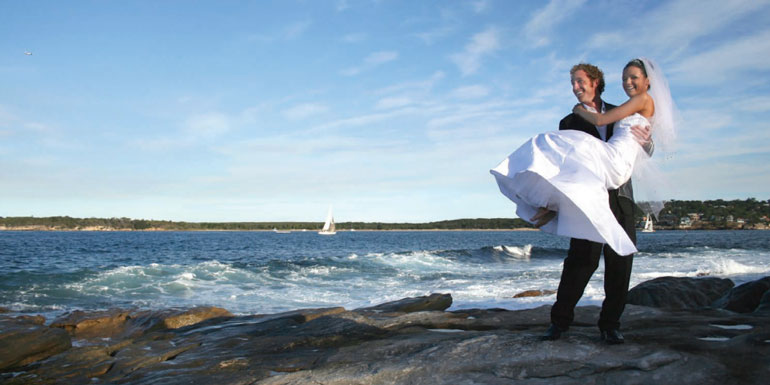 With a harborside ceremony, guests can easily attend even if they aren't on the cruise. - Photo by Norwegian Cruise Line