THE BLOG
Exploring Penang, Malaysia's Colony of Cool
A safe haven along the Straits of Malacca for traveling foreigners since at least the 16th century, Penang is in the middle of a 21st century renaissance. Hip boutiques, art galleries and five star crash pads are popping up alongside Chinese clan houses, Hindu shrines and Buddhist temples in and around Penang's historic Georgetown district, a UNESCO World Heritage Site.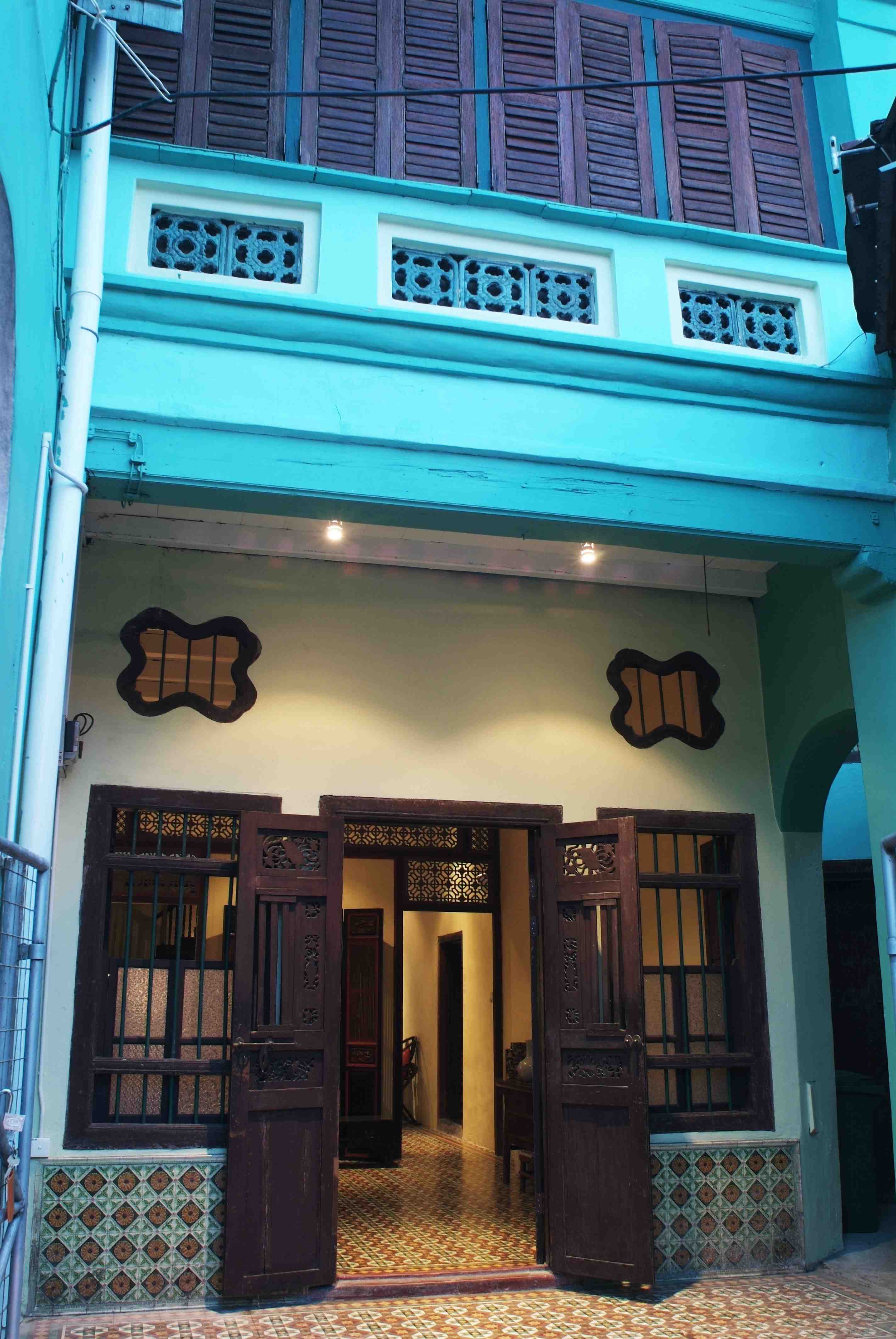 Along Armenian Street, named for immigrants like the Sarkies Brothers who opened the Eastern & Oriental Hotel on the waterfront here in 1885 before moving on to establish Raffles Singapore three years later, a handful of two and three story shophouses have been spruced up as Straits Collection. Aussie hotelier Narelle McMurtrie converted four of these 19th century row houses into loft-like, well priced accommodations, adding skylights and open-air rain showers, then filled them with authentic Chinese antiques glossed over in eye-popping hues. All confer the feeling of actually living among the charms of this pedestrian friendly heritage district. Staff recommendations are worth following: Visits to the sandalwood incense maker and old-fashioned toddy shop around the corner are worthwhile. After exploring on foot or by rickshaw, head to the hotel's café Little Kopi at #86 for people watching and Penang's tastiest desserts, including gula Melaka ice cream made from palm sugar.
Local streetscapes and quirky close-ups by Malaysian photographer Howard Tan line the walls of Studio Tan atop another refurbished three-story shophouse just next door at #88. Downstairs, Jonathan Yun artfully handcrafts original sterling silver jewellery like the lion's head wrap ring I now wear and Wong Keng Fuan brings his training in painting, landscape design and mosaics to hand blown glassworks. Worth seeking out a few blocks away, Gallery 29 is a lifestyle shop filled with local folk art collected or painted by the Malaysian born, Parsons-educated artist Rebecca Duckett.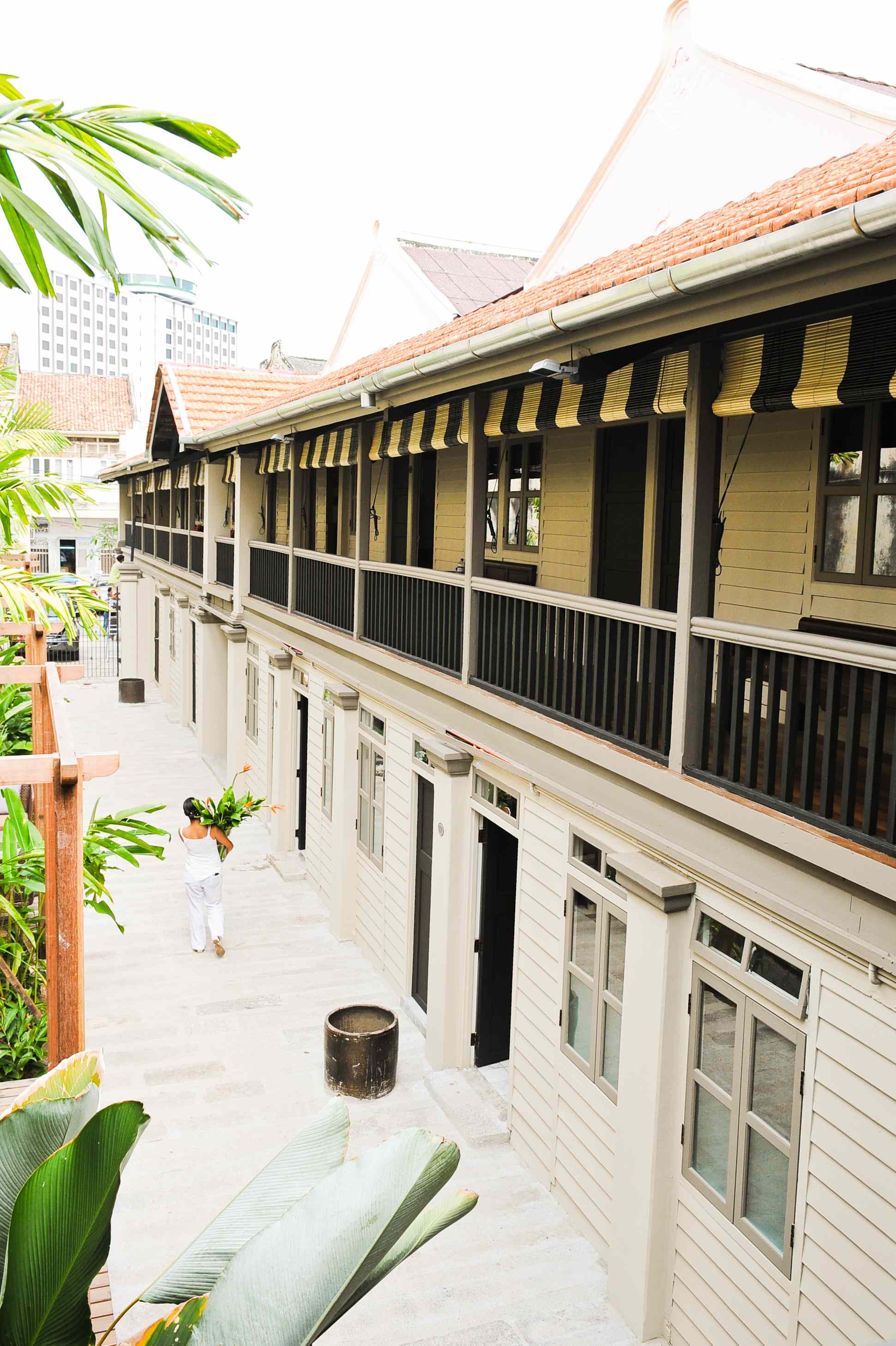 Native son Christopher Ong also decamped, first to Australia then Sri Lanka where he restored a merchant's mansion as the perennially popular Galle Fort Hotel before bringing his considerable talents home to revitalize the architectural heritage of Penang. His two-story flashpacker inn Muntri Mews opened in March. The former stables, carriage house and workers quarters for this once wealthy Straits Chinese neighborhood now operate as nine chic Chinese-Malay style suites filled with Ong's quirky antique shop finds and groovy retro textiles on the canopied beds. En suite black and white tiled bathrooms plus modern conveniences like free WiFi and LCD televisions round out the amenities. An accomplished chef, Ong trained the kitchen team at the Mews Café to prepare local fare like spicy curry laksa and nasi lemaki to his exacting standards.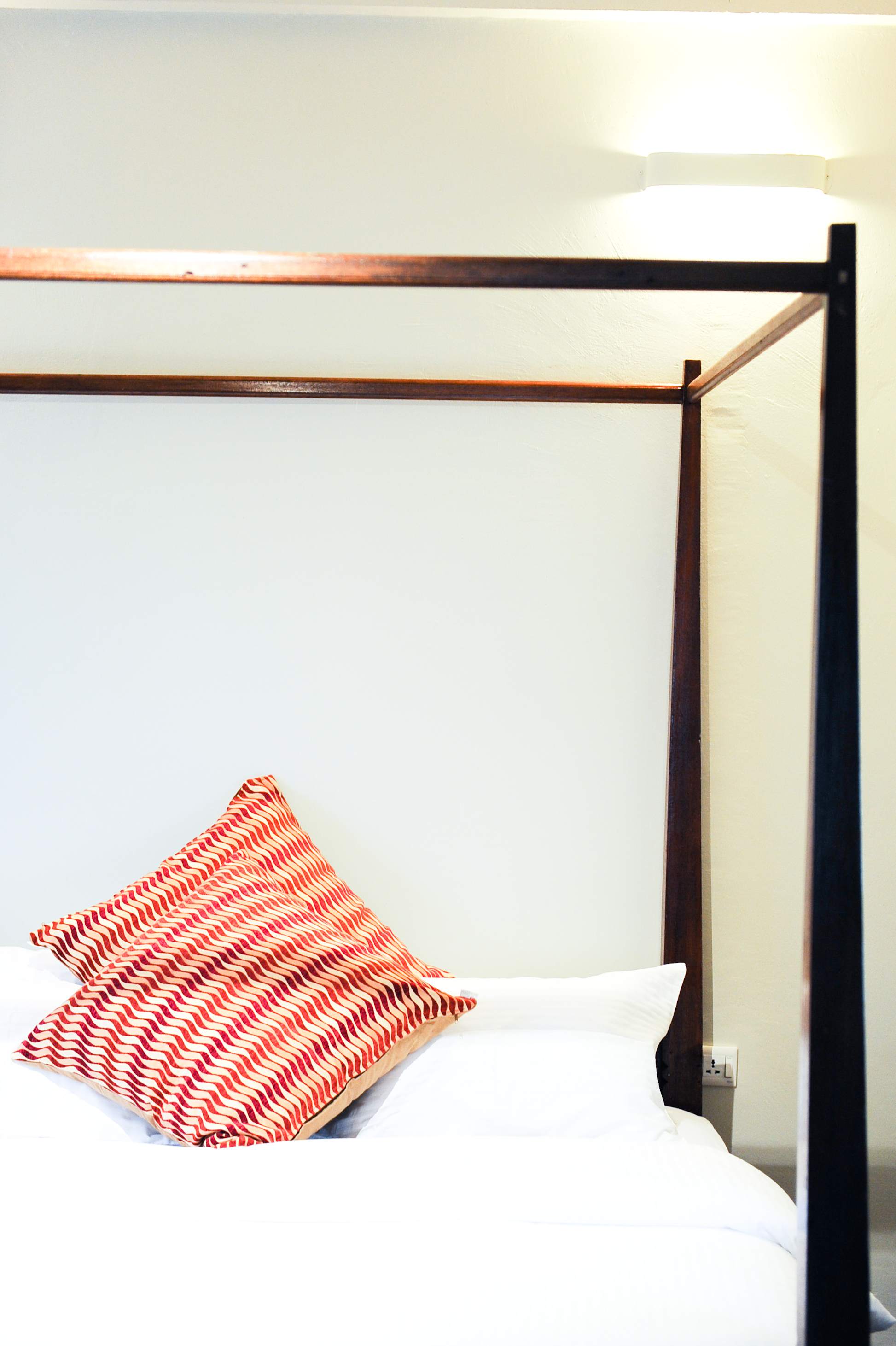 Those seeking a bit more space to sprawl can take refuge in Ong's first Penang property, Clove Hall, which was built in 1910 for British civil servants. All five rooms at the two story Edwardian Anglo-Malay bungalow turned B&B are filled with repurposed vintage woods, and sheets he hand carried from Colombo's Legacy Linens. Ong's personal hoard of museum quality Chinese blue and white pottery is stored in antique Anglo-Malay cabinets. We borrowed vintage bicycles to explore Georgetown's warren of narrow lanes then dove into the emerald tiled pool with fountains fashioned from rice grinding stones and 100 year old hand painted rice jars festooned with dragons.
On Friday and Saturday nights, Ong gathers local and visiting friends at the vaguely colonial lounge Bagan (18, Jalan Bagan Jermal) around 10 p.m. when Malay legend Rozz takes the stage. The cross-dressing, self-imagined progeny of Barbra Streisand and Freddy Mercury belts out classic covers into Penang's tropical night.