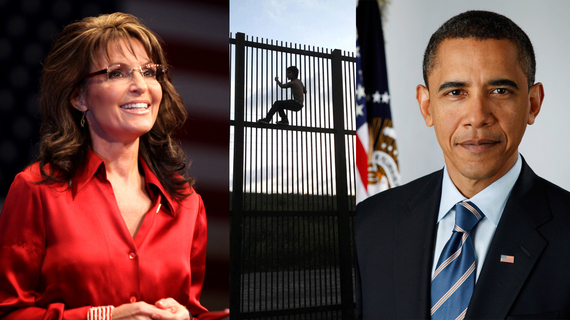 I discussed Sarah Palin's call for the impeachment of President Obama and the causes of the crisis on the US-Mexican border on The Weekend Show with Kenny Shelton Saturday July 12, 2014 on The Virginia Talk Radio Network. We also discussed President Obama's use of executive orders to implement portions of the Dream Act and how his use of executive authority compares to previous presidents.
All images courtesy of Wikipedia commons.
SUBSCRIBE AND FOLLOW
Get top stories and blog posts emailed to me each day. Newsletters may offer personalized content or advertisements.
Learn more