This week's installment of the Cinefantastique Podcast takes a ringside seat for Scott Pilgrim vs. the World, director Edgar Wright's genre-spanning (and genre-erupting) adaptation of Bryan Lee O'Malley's graphic novels, starring Michael Cera as a conflicted but earnest Toronto slacker who must find love and personal balance, all while defeating his new girlfriend's seven evil exes. Candy-colored fight scenes and intense grunge rock ensue.
Dan Persons and Steve Biodrowski judge the bouts and offer the usual, insightful round-up of news, events, and home video releases.
IN THIS EPISODE:
1. News
2. Guess What's in 3D Now
3. Opening in Theaters
4. Discussion: Scott Pilgrim vs. the World
5. New on Home Video
6. New at cfqmag.com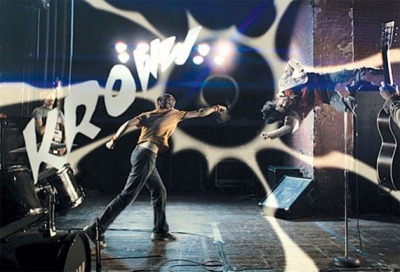 Check out previous episodes of the CFQ Podcast
v1n26 - 50th Anniversary Special: Black Sunday
v1n25 - Cats and Dogs: The Revenge of Kitty Galore
v1n24 - Eyes Without a Face
For the latest news on horror, fantasy, and science fiction film and television, visit Cinefantastique online.
This Blogger's Books and Other Items from...
FOLLOW HUFFPOST