Is there life after the apocalypse? Find out on this week's episode of the Cinefantastique Podcast, as Dan Persons, Lawrence French, and Steve Biodrowski focus on Resident Evil: Afterlife 3D, the latest installment of the film franchise based on the popular videogame and starring Milla Jovovich. Included is an interview with actress Ali Larter (Heroes), who discusses her role as kick-ass zombie fighter Claire Redfield, followed by an in-depth review of the film, the first following Avatar to employ James Cameron's revolutionary 3D camera system. Also in this episode: the usual round-up of news, events, and home video releases.
IN THIS EPISODE:
1. News
2. Opening in Theaters
3. Interview: Ali Larter on Resident Evil: Afterlife 3D
4. Discussion: Resident Evil: Afterlife 3D
5. New on Home Video
6. New at cfqmag.com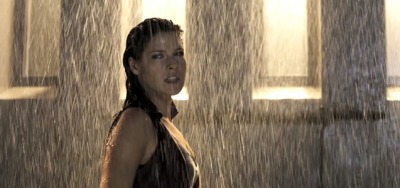 Check out previous episodes of the CFQ Podcast
v1n30 - 2010 Summer Wrap-Up
v1n28 - The Last Exorcism
v1n27 - Scott Pilgrim vs. the World
For the latest news on horror, fantasy, and science fiction film and television, visit Cinefantastique online.
SUBSCRIBE TO & FOLLOW ENTERTAINMENT
THE spot for your favorite fan theories and the best movie recs. Learn more