THE BLOG
The Indie on Demand Movie Review: Fightville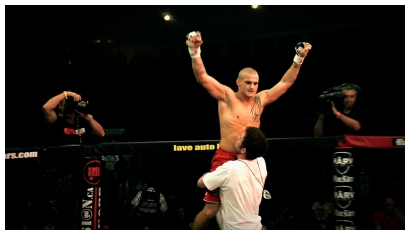 I'd like to think humanity has advanced beyond the primal necessity of raw combat, but that doesn't mean there aren't a whole lot of people who are willing to pay good money to see a couple of guys get locked in a cage and beat on each other for a while. Fightville is a documentary about the sport of Mixed Martial Arts, a.k.a. Ultimate Fighting, a particularly intense brand of man-to-man combat where very few holds are barred. Filmmakers Petra Epperlein and Michael Tucker -- who also go by the handle Pepper & Bones -- attempt to give audiences a better appreciation of the rational for such brutality, focusing in on a regional organization staging fights in Louisiana and a couple of fighters who have found meaning and some measure of redemption in the activity.
Our weekly radio show Indie on Demand closes out its first season with a review of the gritty film. Click on the player below to hear it.
This Blogger's Books and Other Items from...