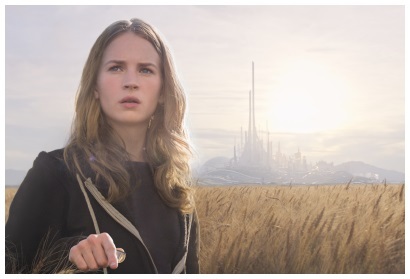 Upon reflection, it turns out I've been looking forward to Tomorrowland more than I've been looking forward to any actual tomorrows. Which is ironic, because that is pretty much what this film -- directed by Brad Bird, who co-scripted with Damon Lindelof -- is about. It is, of course, easier to get excited about the future when you know George Clooney is going to waiting around there for you; but a well-sculpted profile can go only so far in making the dream of jet-packs, hover trains, and interplanetary commuter runs a reality. I give some thought to how well Bird and Lindelof succeed in getting us to believe in that Great, Big, Beautiful Tomorrow in my review for Jim Freund's Hour of the Wolf. Click on the player to hear the segment, or right-click the link to download.
This Blogger's Books and Other Items from...
SUBSCRIBE AND FOLLOW
Get top stories and blog posts emailed to me each day. Newsletters may offer personalized content or advertisements.
Learn more