Last week, Robert Gibbs presented a photo of President Obama stuffing Reggie Love during a pick-up basketball game. It made headlines because Love played college ball at powerhouse Duke. But it was also the latest in a series of photos taken of the President playing his favorite sport where he's wearing pants instead of shorts. He seems to rotate between two pairs of pants when he hits the court, a pair of dark pants and blue Nike warm-ups.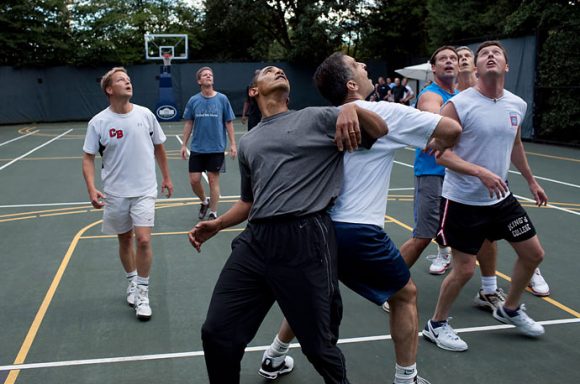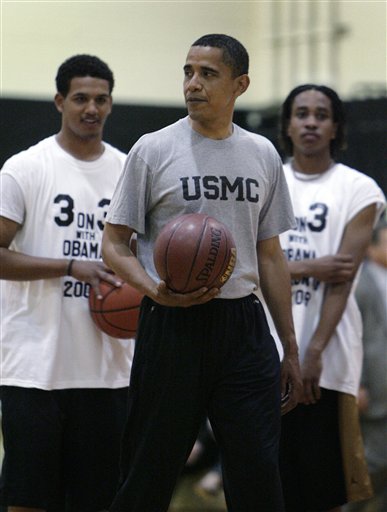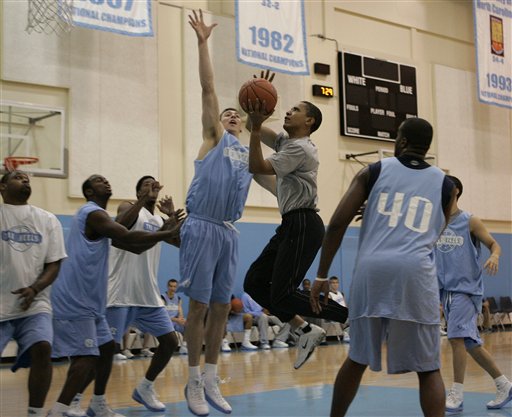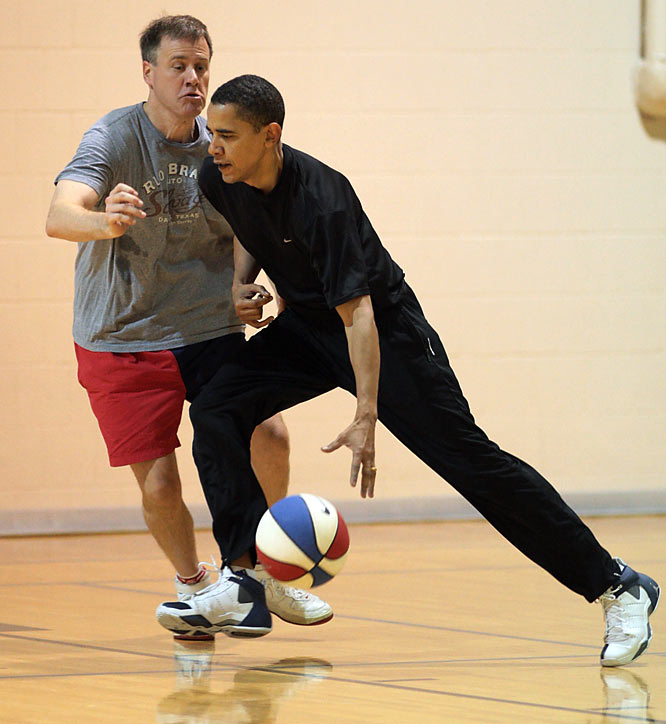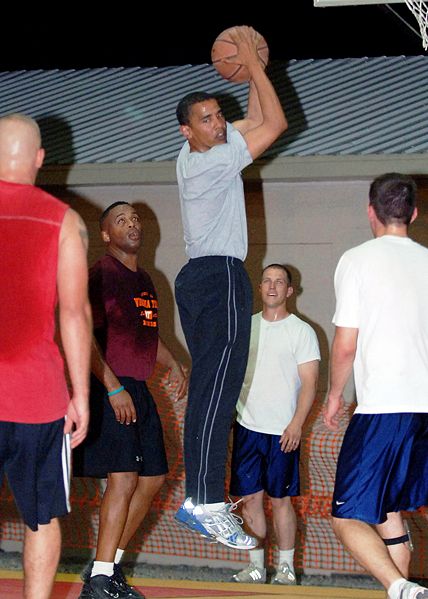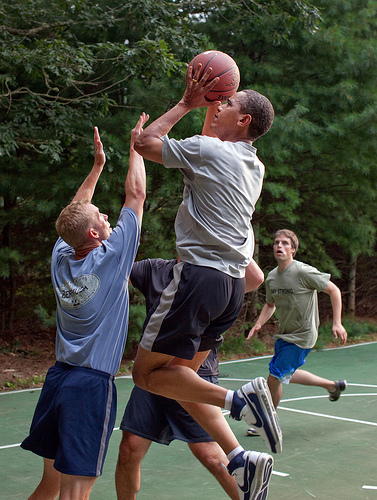 Quite an improvement over his shorts of yore: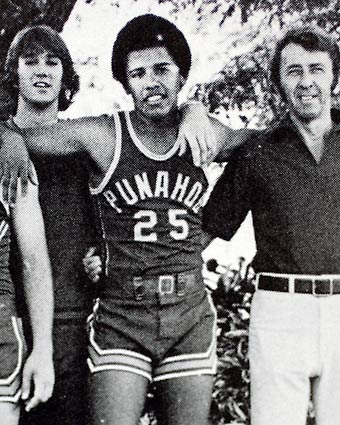 I can't help but wonder, though, why Obama doesn't show off his current pair of shorts more often. Uncovering his calves might even help Obama cover his man better.
SUBSCRIBE AND FOLLOW
Get top stories and blog posts emailed to me each day. Newsletters may offer personalized content or advertisements.
Learn more