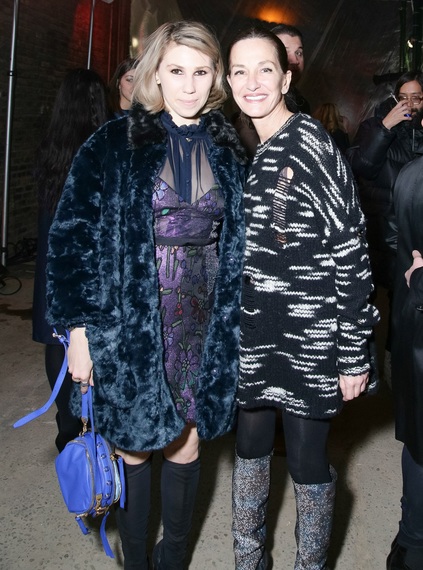 With the evolving digital world, designer Cynthia Rowley decided to hold a digital fashion show, so everyone could have a front row seat at any hour, and at any place, to view her fall/winter 2015 collection.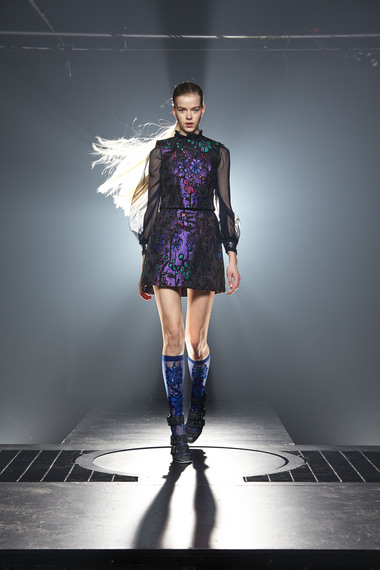 Cynthia Rowley's fall collection included transparent fabrics, stormy-hued lace and chunky sequins in gilded silhouettes.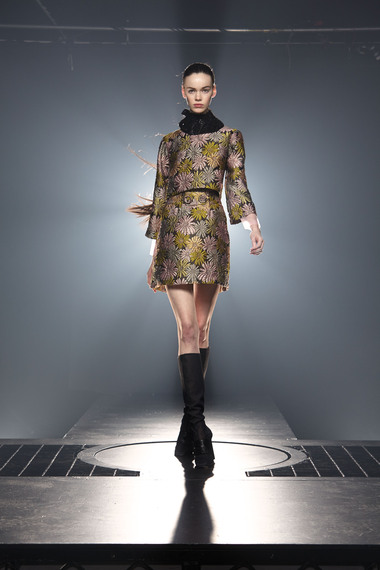 What made you decide to go digital this year?

We're used to looking at fashion online, we're used to buying online, how can we bring this experience to the same medium? In our industry, images are being shared online immediately as a collection is being shown. This film is a way for everyone to have a front row seat at any hour and at any place.

What were your favorite materials and hues used in your fall/winter 2015 collection?
Now that we've separated out fitness, a lot of the sportiness has left the collection, that meant more elevated and dressed-up looks featuring luxe fabrics, from metallic brocades and sheer high-neck blouses to mixed-media lace dresses in rich jewel tones.
What are your favorite looks in your fall/winter 2015 collection?
Do you have any day-to-night looks in your Fall 2015 collection?
I wear sequins to work, and our fitness at night.
What are your essential pieces for this current spring season?
Bonded flairs, jumbo lace and short flirty dresses.
What's next for your brand?
Super excited about our new fitness collection!
Photo Credit: William Eadon
SUBSCRIBE AND FOLLOW
Get top stories and blog posts emailed to me each day. Newsletters may offer personalized content or advertisements.
Learn more