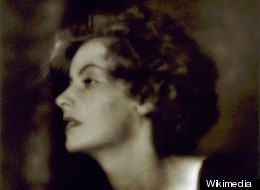 Marriage rates have reached a record low; female Fortune 500 CEOs, a record high. Yet it's still assumed that women desire wedded bliss as ardently as they do professional success. Even in the hit HBO series Sex and the City, three of the four self-proclaimed "single and fabulous" heroines ended up taking the plunge by the last film installment. But for "all the single ladies" out there who don't really desire wifedom, there's an impressive roster of "singleton" role models to look up to:
Oprah, Elena Kagan, Diane Keaton, Condoleezza Rice, Maureen Dowd, Lucy Liu, Bridget Jones's Diary author Helen Fielding ... These accomplished contemporaries hardly connote pitiable visions of lonely old maids. Indeed, they exemplify how "having it all" need not involve a spouse, and that remaining single does not inhibit meaningful relationships.
And then there are the role models who preceded the 1960s Women's Liberation Movement, when society dismissed spinsterhood as a tragic fate and offered women few opportunities to earn a living. From Joan of Arc and Queen Elizabeth I of England to Wuthering Heights author Emily Brontë and American Red Cross founder Clara Barton, these and many other resourceful unwedded women may never have achieved their remarkable legacies had they taken the less radical route of marriage.
In my new novel, Anatomy of a Single Girl, the premed protagonist Dominique is exploring the benefits of being on her own following a devastating breakup. Although she hopes to marry one day, Dominique surely would have admired America's first female doctor Elizabeth Blackwell, who amusingly wrote of her unsuitable suitors in 1844: "[D]o not imagine I am going to make myself a whole ... the fact is I cannot find my other half ... but only about a sixth, which would not do."
Whether you decide to say "I do" or "I don't," there's a lot to be learned from these nine other inspirational women who opted not to "put a ring on it" long before the words single and fabulous ceased being at odds:
Awesome Women Who Never Got Married
Considered by many as the mother of "chick lit," English novelist Jane Austen was engaged once for a few hours before breaking it off. In 1814, Austen advised her niece in a letter, "Anything is to be preferred or endured rather than marrying without Affection." Austen's own views regarding spinsterhood may have come through in her novel Emma (1815), when the eponymous character refutes the belief that old maids have nothing to do: "[M]ine is an active, busy mind, with a great many independent resources; and I do not perceive why I should be more in want of employment at forty or fifty than one-and-twenty."

American civil rights leader Susan B. Anthony began her career as a teacher, earning four times less than her male colleagues. She devoted the rest of her life to canvassing the country to build support for women's suffrage. Disdainful of the notion that wives were inferior to their husbands, Anthony said, "I think the girl who is able to earn her own living and pay her own way should be as happy as anybody on earth. The sense of independence and security is very sweet." Fourteen years after Anthony died, her efforts reached fruition with the Nineteenth Amendment, which protects a woman's right to vote.

English nurse Florence Nightingale created the world's first secular nursing school and made her life's work advancing social and sanitary reforms. She won renown during the Crimean War for her tireless caretaking of wounded soldiers. Preferring to concentrate on her nursing calling, she rejected all marriage proposals.

That American poetess Emily Dickinson lived as a recluse did nothing to temper the romance and passion infusing her words. Or, as she wrote, "To live is so startling it leaves little time for anything else." Despite her seclusion, her letters show that she cultivated close friendships with various men.

American novelist Louisa May Alcott's poor upbringing drove her to eschew marriage in favor of earning her own living. She proclaimed in an 1856 journal entry, "I love luxury, but freedom and independence better." And four years later, after Alcott visited her newlywed sister's honeymoon cottage, she recorded in her journal, "Very sweet and pretty, but I'd rather be a free spinster and paddle my own canoe." Alcott's sensibility shines through in the character of Jo March, the heroine in her masterpiece, Little Women (1868), when Jo refuses her friend Laurie's marriage proposal despite his wealth.

The American painter Mary Cassatt is best known for touching Impressionist renderings of mothers nurturing their children. But in life, she chose to concentrate on her profession at the expense of having her own family. Cassatt said, "I am independent! I can live alone and I love to work."

French fashion designer and businesswoman Coco Chanel sold simple and elegant ladies' apparel that did not require corsets. In the process, she revolutionized fashion and helmed her own brand that employed thousands of people. She once told her writer friend Paul Morand, "I was my own master, and I depended on myself alone." Though Chanel never married, she enjoyed several romantic relationships over the course of her long life. Chanel's explanation for turning down the 2nd Duke of Westminster's proposal was, "There have been several Duchesses of Westminster. There is only one Chanel."

Arguably the most iconic screen goddess of all time, Greta Garbo penned an article in Liberty Magazine in 1932 about how the rigors of film acting preclude a workable marriage: "The only good reason for two people getting married is that they can be together most of the time. That is impossible with me so long as I remain on the screen."

One mustn't hail James Watson and Francis Crick without also bowing in reverence to British biophysicist Rosalind Franklin. Her research was instrumental to their discovery of the DNA double helix structure. Franklin was no recluse, but she made work the center of her life, leaving little time for romance. Along with "research scientist," "spinster" appears on her death certificate.
Follow Daria Snadowsky on Twitter: www.twitter.com/adultolescent