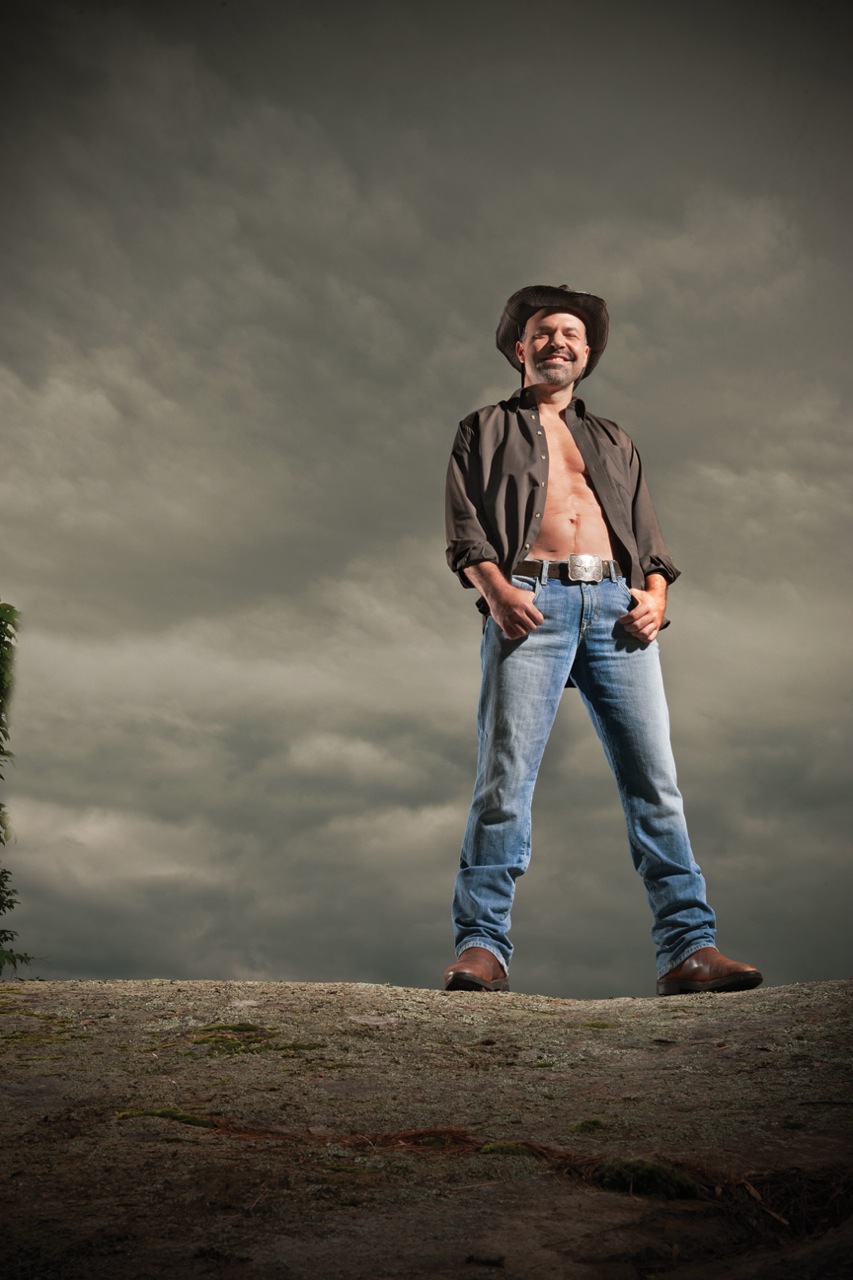 So two weeks ago, I was the MC of an awards ceremony, where I was supposed to tell a little about myself. It's always a little awkward to do self-promotion, especially when the awards are for others, but I managed to do it okay. Afterwards, I started thinking about the non-profit world, especially our world of colon cancer, and I realized that it's okay, in fact, necessary, to do self-promotion. Otherwise, you can't make a difference, and you can't get sponsors.
So let's do some self-evaluation to see if it's warranted. While I may not have been the 12th most attractive colon cancer survivor of 2012, I was Mr. January in the Colondar, the calendar of survivors diagnosed before age 50. I do have a distinct voice, one that is good enough for voice over work. I've survived three separate tumors, and go through an annual battery of tests, yet I still have time to run a small business, coach the kids, and manage a foundation. I do TV and radio, and we've made a documentary.
Oh, and I still play soccer pretty well at 45, in spite of arthritis fighting the joints. As I like to say, every day hurts... it's just a question of how good the pain feels. Pain is simply a reminder that you're alive.
Now, my genetic oncologist and I agree that there is much more to life than just cancer, so where do I compare? Besides an activist role, am I a good citizen? Environmentally, we don't throw much away, as we recycle just about everything including compost. And since we really don't splurge, there's very little excess going to landfill. We don't waste water on the grass, take long showers (we have boys so we don't shower for days anyway), use minimal energy on lights and AC. Nutritionally, we do most of our own cooking, including baking, and try to keep the crap intake to a minimum. Donuts, coffee and ice cream are weaknesses however. Yes, we have an SUV. Exercise is routine, so hopefully we won't become part of the bigger statistic than cancer, coronary issues.
I've been an elected official in Jersey without issue, done the Leadership program, served on boards with the Volunteer Center, Community Blood Services, and the Leadership alumni, so I have the community volunteer spirit, and of course I coach. Granted, the kids aren't exactly poor, but it's still a mentoring role. I'm good at "selling" people on the concept of prevention and cost-effective solutions to bigger problems. I don't sweat the small stuff, which is probably one of the reasons I didn't get re-elected.
So am I allowed to ask for sponsorship of my causes? More importantly, how could I not ask for sponsorship?