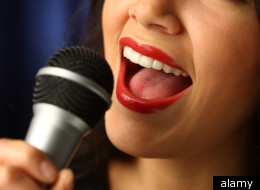 If you can tell the history of the world in 100 objects, as the British Museum's Neil MacGregor did in 2010, then it ought to be possible to tell the history of a language in a similar number. But, as with objects, it isn't enough for each word to be interesting in its own right. It has to tell a story. And each of these individual stories should add up to the history of the English language as a whole.
I needed principles on which to base my selection. The obvious one is chronological. The history of English is traditionally divided into periods: Old English, from the arrival of the Anglo-Saxons in 449 AD until the 11th century; Middle English from then until the 15th century; Early Modern English from then until the 18th century; and Modern English thereafter. It's important to choose words that show the passage of time in this way, and give us a real insight into social history.
But, at any one time, English is a kaleidoscope of styles, genres, and dialects. In particular, the words we use when we speak aren't the same as those we use when we write. Far more people speak a nonstandard variety of English than speak standard English, and their story must be told too. Nor must we neglect the commonest everyday words, such as slang, cant, and taboo words. There can't be any pussy-footing, if you're a serious linguist. The rude words are just as much a part of our linguistic history.
Professional words, such as those associated with the law, medicine, religion, and academia, provide another historical strand. Of the million+ words in English, three-quarters belong to the various domains of science and technology. And the global spread of English has to be represented. Around a third of the world's population use English now, and one of the consequences has been the emergence of international dialects, each with its own local vocabulary. The process started when British and American English diverged, but it has continued since with many 'new Englishes' in Australasia, the Caribbean, and Africa.
Nor must a word-book forget how words are formed. Vocabulary is a matter of word-building as well as word-using. Most words in English are built up by using prefixes and suffixes, by combining elements from different languages, or by abbreviating and compounding. And we readily make words from the names of people, places, and things. English is a playful and innovative language, whose speakers love to use their imaginations in creating new vocabulary. They delight in bending and breaking the rules when it comes to word creation.
Looking down my complete list of 100, the thing that most strikes me is their diversity - a reflection of the colorful political and cultural history of the English-speaking peoples over the centuries. English speakers from all parts of the world have used their language like a vacuum-cleaner, eagerly sucking in words from other languages whenever they find it useful to do so. If a present-day Dr Who were to travel back to 449 AD, when the first Anglo-Saxon boats arrived in Britain, his biggest problem would not be alien monsters, but getting the Anglo-Saxons to understand his alien words.
David Crystal is the author of The Story of English in 100 Words [St. Martin's Press, $22.99].
Lost words fascinate people, and this one in particular. People started to use the word 'fopdoodle' in the 17th century. A 'fop' was a fool. A 'doodle' was a simpleton. So a 'fopdoodle' was a fool twice over. Country bumpkins would be called 'fopdoodles.' But so could the fashionable set, because 'fop' also developed the meaning of 'vain dandy'. 'Fopdoodle' is one of those words that people regret are lost when they hear about them. Dr. Johnson's Dictionary contains several delightful items that we no longer use. He tells us that a 'smellfeast' was 'a parasite, one who haunts good tables'. A 'worldling' was 'a mortal set upon profits'. A 'curtain-lecture' was 'a reproof given by a wife to her husband in bed.' The words may have gone, but the concepts are still with us.

People love to invent collective nouns, like a 'gaggle' of geese. It's an ancient pastime. The Book of St Albans is one of the first English printed books (1486), and it contains a list of some 200 such nouns. Several are traditional expressions, such as 'herd,' but many seem to be inventions. This is where we find a 'muster' of peacocks, an 'exalting' of larks, an 'unkindness' of ravens, a 'watch' of nightingales, a 'charm' of goldfinches, and dozens more. But the list goes well beyond animals. We find a 'diligence' of messengers, a 'superfluity' of nuns, a 'doctrine' of doctors, and a 'sentence' of judges. Things haven't changed much in 500 years. In recent times I've encountered a 'crash' of software, an 'annoyance' of mobile phones, and a 'bond' of British secret agents.

People love the opportunity to create new words. Newspapers and magazines hold competitions for 'words that should be in the language but aren't'. In the 1980s, comedian Rich Hall coined the term 'sniglets' for his inventive lexical contributions to the show Not Necessarily the News. It was hugely popular; fans sent in their own ideas; and several collections were published. I can personally confirm the popularity of the game, as I devoted one of the programs in my BBC Radio 4 series English Now to it, and set listeners a competition. I got over a thousand proposals - far more entries than we received for any other competition. 'Bagonize' was one of the winners. It means 'to anxiously wait for your suitcase to appear on the baggage claim carousel at an airport'.

The political fallout from Watergate was great, but the linguistic fallout was longer-lasting. The -gate suffix became a permanent feature of the language, used by the media to refer to any actual or alleged scandal or cover-up, political or otherwise. It was a very convenient form, short and to the point. Perfect for headlines. Most -gate words have a very short life, lasting only as long as a scandal remains news. Who now remembers what 'Baftagate' was about in 1991? How long will 'Iraq-gate' remain in the public domain? Or 'BP-gate'? Only one thing is certain: other coinages are waiting in the wings to replace them. The process of making a word out of a place-name is widespread. Tell someone a limerick? Drive in a limousine? Own an alsatian or a labrador? Play badminton or rugby? Run in a marathon? Dance the mazurka? You never quite know where a place-name is going to turn up.

In 1921, Karel Čapek's play R.U.R.: Rossum's Universal Robots had its premier in Prague. He needed a name for the factory-produced humanoid workers of the story, and he chose an old Czech word for 'forced labor', 'robota.' And 'robot' was born. Its succinct punchy sound captured the public imagination, because within five years it was being used for any machine capable of carrying out a complex set of movements. It was the science fiction writers who first shortened 'robot' to 'bot,' but none of them could have anticipated the explosion of usages whch arrived in the 1990s. A 'bot' is any piece of software that runs an automated task. It's also become a suffix, with the function of the 'bot' specified in the other part of the word, as in 'searchbot,' 'infobot,' and 'spybot.' And today, anyone accused of unthinking behaviour risks attracting the label. I remember reading in 2009 about 'Obamabots' - people who supported Barack Obama without really knowing anything about him. Flickr photo by Sebastianlund

Ask any young person what 'matrix' means and they will tell you. It's the name of the computer-simulated reality which will imprison the minds of human beings in the not-so-distant future, and it has a capital M. They are thinking of the 1999 science-fiction action film starring Keanu Reeves. This is as far away from the Bible as it is possible to get, but the link is there, linguistically. For the first clear use of the word 'matrix' is in an English translation of the Gospel of St Luke made in 1525 by William Tyndale. It's often said that no single book has had greater influence on the vocabulary of the English language than the Bible. I don't dispute that, as long as by 'Bible' we mean all the English translations that have been made, starting with John Wycliffe's manuscript version in about 1382 and ending with the King James Bible of 1611. Think of 'busybody,' 'castaway,' 'broken-hearted,' 'long-suffering,' and 'stumbling-block' - all first recorded in Tyndale.

What do you call the gadget which controls the TV, when you can't bring its name to mind? 'Doobry' - or 'doobery,' 'dooberry,' 'doobrie,' 'doobrey' (who knows how it's spelled?) - was first recorded in British English in the 1970s. In earlier decades people used such forms as 'doodah,' 'doofer,' 'doodad,' 'doings,' and 'dooshanks.' In American English, popular forms have been 'doohickey,' 'doojigger,' and 'doodad.' Nonsense words are a hugely useful feature of speech. They help us out when we're searching for a word and don't want to stop ourselves in mid-flow. They're a lifeline in cases where we don't know what to call something, or have forgotten its name. And they're available when we feel that something is not worth a precise mention or we want to be deliberately vague. A remarkable number of these words have been coined over the centuries.