Like any respectable East Coaster, Eric Gonchar puts family first. And like a true Attorney, work is a close second. He does, however, have an abundance of hobbies including snow skiing, water skiing, tennis, bicycling, hiking, running, photography, fishing, guitar playing and music memorabilia. This immediately indicates to me that this guy knows how to interview and hire well. Building a trustworthy, productive team grants a business owner opportunity to enjoy some venues other than the office a bit more often.
Eric P. Gonchar has been practicing exclusively real estate law in New York for over 25 years. He has in depth experience in all facets of real property law and institutional lending including commercial and residential transactional work as well as secured and unsecured lending and leasing of commercial premises. Gonchar Law represents cooperative and condominiums as well as developers of real property in connection with the conversion of rental properties into cooperative ownership and the development of condominium buildings. He has handled thousands of residential sales and purchases during his career. He also represents clients in the acquisition, sale, financing and development of commercial, retail, industrial, hotel and multi-family properties.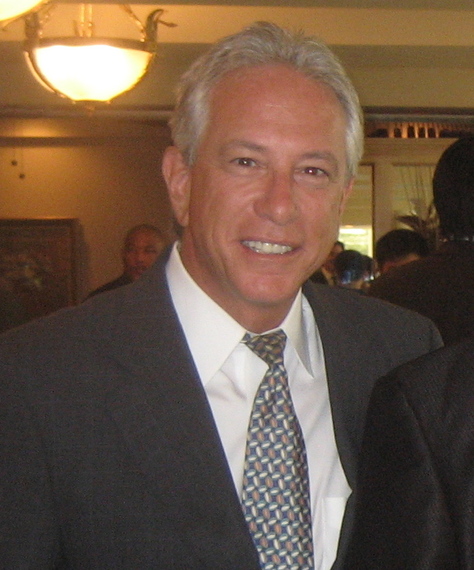 I interviewed Eric to explore his experience and obviously successful hiring habits.
With the hiring for your firm, how closely are you involved?
"As an attorney who has hired lawyers for many years, I take a very active and personal role in the hiring process. I want to know more than just work experience - I want to learn who the applicant is. Where did they grow up, where did they go to school, what did they study, why do they want to leave their current job, why do they want to work for me, what are their hobbies, what was their most interesting travel experience? If I hire an associate, there will be a lot of direct interaction between myself and the associate so I have to make sure there is chemistry.
"I have also always kept my eyes and ears open for potential candidates in secretarial, legal assistant or associate positions. Before I became an attorney, I was a paralegal at a very large law firm. I saw how the partners treated their associates and staff and it was horrendous. I vowed that I would treat my co-workers with respect. So, I happen to be a very nice person to work for and I treat my employees well but I expect them to be pro-active and responsible."
Do you have any hard-fast rules for selection of your team?
"Applicants must be communicative, articulate, street smart, friendly and have a pleasant disposition. Employees are the face of my business and if they do not interact well with my clients or in the industry, it is a direct impact on my business. ... I really do not care what school an applicant went to or what grades they achieved. As long as they have the above qualities, I will be very satisfied."
Most effective interview questions you've used? "I like to hear answers which demonstrate poise, creativity, quick thinking and a sense of humor.
"What would a person who likes you the least in the world say about you?",
"Who is your favorite hero?" or
"If your story appeared in the newspaper, what would the headline read?"
These get an A++ from me straight out of Ten Truths of Hiring from my book The Naked Interview: Hiring Without Regret. Truth Five - Creative questions get the answers you really want! Candidates usually come prepared for the usual interview questions and they won't reveal any genuine display of emotion when you ask, "What did you like about your last job?" You will, however, gain some insight when you ask questions like:
"To what sport would you equate your last job?
What position did you play in it?
Where do you see the industry going in the next five-to-ten years?
How do you see yourself contributing to our companies' success?"
The candidate's true interest, intelligence, and personality level can't help but be revealed.
You must have an interesting interviewing story or two to share?
"I will never forget a series of interviews that resulted in my not accepting a job at firm: "Eric, we are pleased to offer you a job; are you prepared to work 100 hours a week?" My response was "No".
"Another "No" was when I was being interviewed for an associate position in a "white shoe" Wall Street law firm in the early 90's. The partner was an extremely busy fellow. I met him at his firm around lunchtime and when I arrived, he said, "Keep your coat on" and I followed him out of the office and into a black town car that was waiting. He started the interview process in the car and he apologized for the "unusual" interview venue. This however was not the worst of it. We arrived 30 minutes later at a Funeral Home. When I looked at him puzzled, he said that we could finish the interview while we were at the services for a relative of his that had passed away. Sure enough, he continued to ask me questions at the back of the crowded room. I was flabbergasted but kept cool. After the services (and interview), his driver dropped me off at my office. Interestingly enough, as if I hadn't already learned my lesson, I was asked back for a second interview. This time I was to meet the partner at a club to watch a rock-n-roll band. I was asked to write a review of the band so he could see my writing skills. I wrote the review and was offered the job, but decided to decline."
What's been the differentiating factor in your success?
"Securing a "sexy" deal is truly gratifying; but the best feeling is when you perform well for your client and close a tough transaction. I have always been up to a challenge - I always keep a very positive attitude with my clients. The one major component that I believe has made me successful is COMMUNICATION. I even have a Blog I update for family, friends and clients alike. Talk to your clients, return their calls, answer their emails (even after hours) and they will love you forever!"
by David Jensen for Huffington Post
SUBSCRIBE TO & FOLLOW THE MORNING EMAIL
The Morning Email helps you start your workday with everything you need to know: breaking news, entertainment and a dash of fun. Learn more