By now, many Angelenos have make resolutions that usually have something to do with working out more, losing weight, drinking less, etc. Those resolutions tend to get broken before they're even really resolved, so we have a solution to keep you balanced. Check out a workshop from one of L.A.'s top yoga teachers. It will make you feel much better, virtuous even. Bonus: you don't need to get on a plane or stay in a hotel with strangers. Prices are relatively recession friendly, too.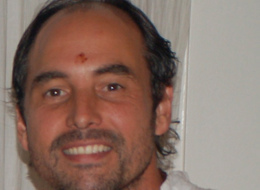 WHAT: Saul David Raye of Exhale Sacred Movement in Venice is hosting "The Art of Thai Yoga Massage- Weekend Healing Workshop." EXPECT: Deep massage and stretching. Friday Night's Session will be a guided partner class of giving and receiving, a healing and relaxing Thai Yoga massage session, to release tension and lift your spirit. Saturday and Sunday will be devoted to learning a simplified form of a full body Thai Yoga Therapy session including rhythmic massage, stretching, theory and acupressure of energy lines and points and principles of energetic healing. No prior massage or Yoga experience is necessary. The studio is beautiful and Raye's an experienced, spiritual teacher with a devoted following. WHEN: 1/15-1/17 WHERE: Exhale studio in Venice, CA COST: $150 plus materials fee: $10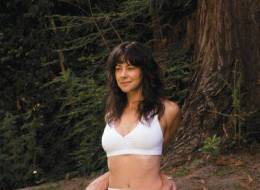 WHAT: Sara Ivanhoe of Yogaworks in Santa Monica and Venice is hosting a New Year's Renewal Retreat. EXPECT: Two vinyasa yoga classes with Ivanhoe, a popular teacher for her flowing, challenging class, cool music and good attitude. She's the kind of yoga teacher you want to be friends with and her following tends to be mainly Type A yogis, including celebs and power players. You also get 3 workshops with holistic lifestyle experts, 2 organic spa treatments of your choice, an ayurvedic lunch prepared by a private chef and a gift bag worth $350 with green lifestyle products. WHEN: 1/16 WHERE: Private, lux retreat center in Malibu, California COST: $450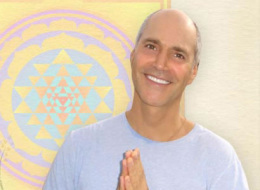 WHAT: Steve Ross of Maha Yoga is hosting a Yin Yoga and Mediation Workshop at his popular studio in the Brentwood Country Mart. EXPECT: A 2 hour Yin Yoga class with Ross, a beloved yoga teacher who finds a comfy balance between the spiritual and physical part of the practice. He usually blasts nightclub music during his packed vinyasa classes but this workshop will feature no music or sweat. Instead, floor poses held for a long time to stretch out tight muscles and access your energy meridians. Ends with a meditation and a nice long savasana. WHEN: 1/10 WHERE: Maha Yoga studio in Brentwood COST: $20
SUBSCRIBE AND FOLLOW
Get top stories and blog posts emailed to me each day. Newsletters may offer personalized content or advertisements.
Learn more