Screw the coloring book.
Let your hand wreck havoc.
Do not connect-the-dots.
Such are the exhortations implied in Keri Smith's new book Mess: The Manual of Accidents and Mistakes (Perigee, 2010). Because many people are intimidated by the blank page unless they're given carte blanche to run amok, each page of Mess prompts them to do just that: readers are asked splatter, doodle, drip, fling, smudge, smash, alter and otherwise engage in acts of artful anarchy and reinvention.
Keri Smith Wreaks Havoc
"Mess," however, is as much a manifesto as it is an iconoclastic coloring book for children and playful adults. "There is no such thing as a failed experiment, only experiments with unexpected outcomes," it begins, quoting luminary Buckminster Fuller. Following this lead, innocent-looking handwritten footnotes scattered throughout the book are, in fact, windows into a much bigger world of radical thought and design. Example: "Further research: Alan Fletcher" -- Alan Fletcher being the legendary designer and author of the gorgeous and provocative The Art of Looking Sideways. More footnotes and "further research" lead to Bruno Munari, Jenny Rope, Sol Lewitt, John Cage, the Situationist Movement and more.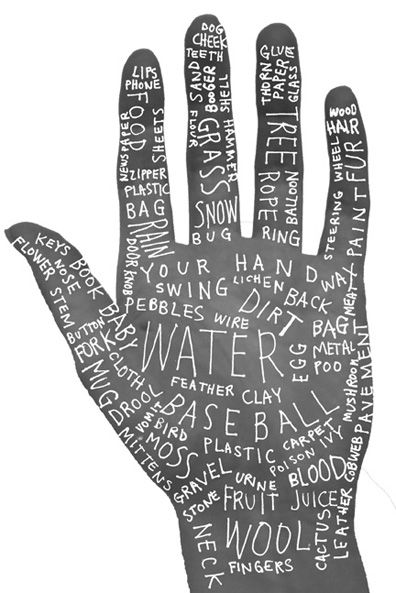 Keri Smith Illustration
If Mess is a tribute to the perfection of imperfection, it's also a portal to the strange poetry that dwells in the subconscious. Appropriately enough, I discovered this Manual of Accidents and Mistakes by accident on Keri Smith's web site/blog. Much like The Art of Looking Sideways, Smith's site brims with philosophical ruminations, journal entries, art nuggets, provocative aphorisms and links to the same sort of "footnote" research in Mess.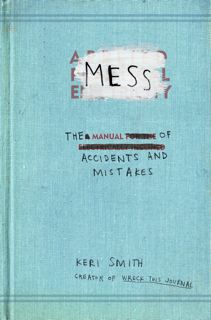 Keri Smith "Mess"
An illustrator and self-described "guerilla artist," Smith is also the author of "Wreck This Journal," "How to Be an Explorer of the World" and "This is Not a Book." In fact, her entire oeuvre can be summed up by what's written on the back of "How to Be an Explorer of the World." It reads:
Warning: To whoever has just picked up this book. If you find that you are unable to use your imagination, you should put this book back immediately. It is not for you. In this book you will be repeatedly asked to... suspend your disbelief, complete tassks that make you think differently, conduct experiments on a regular basis, and see inanimate objects as alive.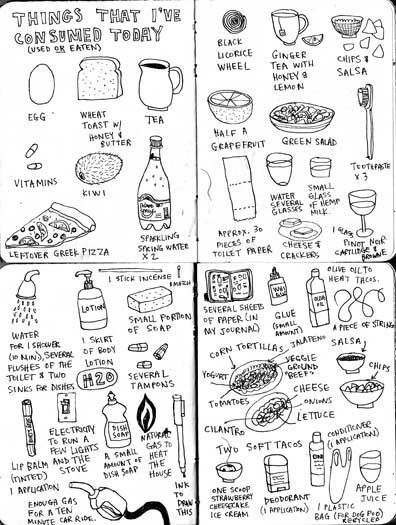 Keri Smith Illustration
This Blogger's Books and Other Items from...
FOLLOW HUFFPOST