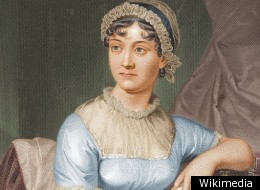 Thanks to films and television, Jane Austen's six novels, Sense and Sensibility, Pride and Prejudice, Mansfield Park, Emma, Northanger Abbey and Persuasion are now world-famous, and apart from visual adaptations have been translated into nearly forty modern languages.
But how many of those who read the novels know that some of the letters Jane wrote during her brief lifetime have survived, and that these letters were first collected and published in the last century? Most of them are addressed to her beloved sister Cassandra, and afford a unique and irresistible insight into the daily life of the novelist: intimate and gossipy, observant and informative - the equivalent of telephone calls between the sisters - and read much like the novels themselves. They bring alive her family and friends, surroundings and contemporary events, all with a freshness unparalleled in other modern biographies, and also give us the unmistakable voice of the author herself, as she shifts from witty descriptions of the social life of town and country to thoughtful considerations of the business of literary composition.
Other letters are addressed to her eldest niece, Fanny Knight, and are those of an "agony aunt" in the modern sense, giving advice on affairs of the heart to this motherless teenager. There are cheerfully teasing letters to her favorite nephew James-Edward Austen, as he grows from schoolboy to undergraduate, and much shorter joking letters to other younger nieces; and to her sailor brother Frank, away at sea for long periods, she sends bulletins of information about all members of the family and her life at Chawton in Hampshire.
A fourth edition "Jane Austen's Letters" [Oxford University Press, $28.79], prepared by Deirdre Le Faye, has just been published and from this book readers can find out at least ten things which perhaps they didn't know about Jane Austen:
She was frightened of thunder and lightning, and preferred to sit out such storms by candle-light and with window-blinds drawn down.

She went to a ball and met there a girl whom she called a queer animal with a white neck.

She was pleased to be able to recognize an adultress when she saw her at another ball.

She thought she had stayed in too long when bathing at the seaside, because she felt so unreasonably tired afterwards.

She played bilbocatch with her schoolboy nephews.

She plaited up her long hair and didn't need to use curl-papers on her short hair.

She wore crape sleeves, with crape and flowers on her head, when she went to a concert.

She went out in a sedan-chair but not in a wheel-chair.

She caught a little cold on Wednesday, which made a good excuse for not receiving unwelcome guests.