To push or not to push, that is the question.
It's a topic almost every parent I know debates. Do you push your kids? Do you let them quit? Do you encourage them to continue activities they don't particularly like? Is that even pushing them, or is it building character?
It's a topic I've thought about often. I often wish my parents had pushed me more. Maybe then I would be great at something and not just good at a few things. Could I have been a star athlete? What if I didn't quit ice hockey? What if I kept swimming competitively? What if I actually practiced my tennis daily?
Now that I'm a parent, it's something I think about quite often. I used to think that I wouldn't be the type of parent to push. When my son hated karate, I cancelled his enrollment. When he begged for hip hop lessons, I signed him up. I cancelled it two weeks later when he wasn't interested.
However, now that I see that my 7 1/2-year-old son has a clear talent, I wonder whether it would be a disservice to him to ignore it. Shouldn't I slightly urge him in a direction that could be helpful to him down the road?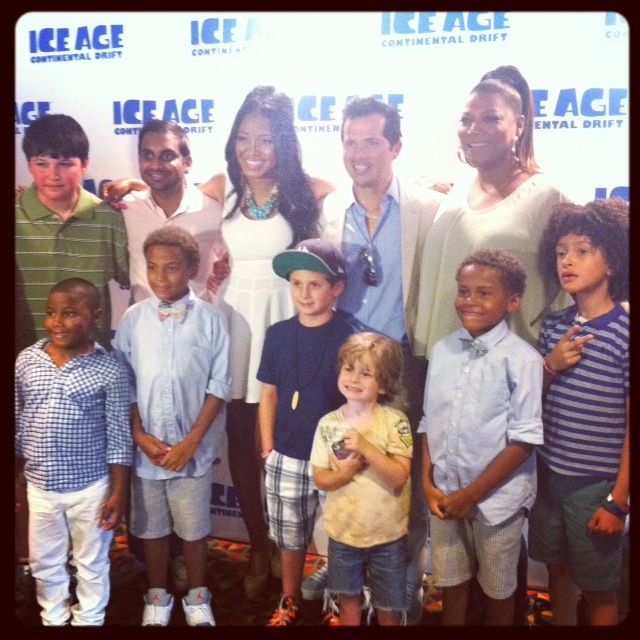 My son clearly has a passion for something he doesn't think of as a profession. He asks to interview people all the time. Just the other day, I took him to an event that I was participating in. We were at the screening of Ice Age: Continental Drift. My kids were taking part in a photo session with some of the stars of the film. The moment any of them walked into the room, my son was there peppering the performers with questions. "Can I hear your movie voice?"; "How long did it take to sound like that?"; "Was it fun talking in the movie? It didn't matter that he didn't know who John Leguizamo was or that Queen Latifah is one of his Grandma's favorite actresses. All he cared about was getting his questions answered.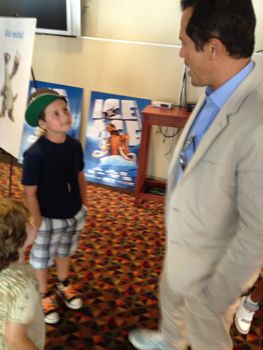 It was no different when he begged me to interview Clint Black at another event I was hosting. When I ask him if he wants to be an "interviewer" when he grows up, he seems confused. It's almost like he doesn't know he can actually do it for a living. It's not an obvious career to him, despite the fact that his grandfather and uncle are both sportscasters. It's easier to comprehend becoming a bus driver, a football player or a police man. But becoming a broadcaster doesn't enter his mind.
Because he has a gift that he doesn't even know can lead to a career for him, I think it would it be fine to keep presenting him with the opportunities to do these interviews that he enjoys so much.
I'm leaning towards pushing here. But I'm okay with it because he enjoys it. One day he may thank me for being the mom who pushed. If he no longer shows any interest, that will be another story.
SUBSCRIBE TO & FOLLOW PARENTS
HuffPost Parents offers a daily dose of personal stories, helpful advice and comedic takes on what it's like to raise kids today. Learn more