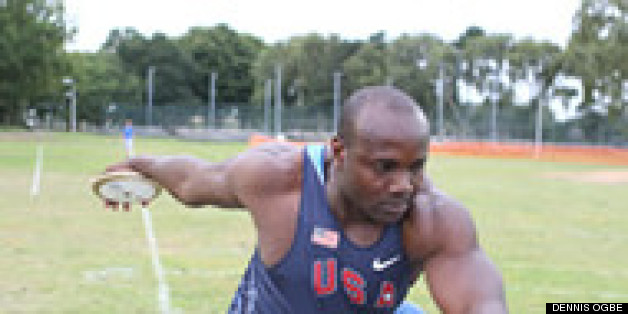 This post is part of the Global Mom Relay. Every time you share this blog, $5 will go to women and girls around the world. Scroll to the bottom to find out more.
Since the age of three when I contracted polio, every day of my life has had challenges -- challenges that are completely preventable with a polio vaccination. I was paralyzed from the waist down, but with determination and physical therapy that I had to fight to receive, I regained full mobility in my right leg but remain paralyzed in my left leg. Even as an adult I still live with the consequences of polio.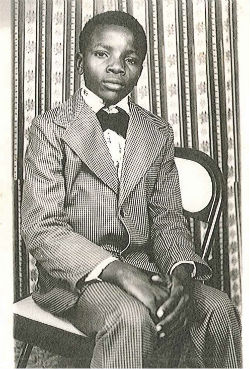 Occasionally my four-year old daughter sees me fall down due to losing my balance. Winters in Kentucky numb a paralyzed leg that carries no body fat. I must always be aware of the surface I walk on to make sure I don't fall and injure myself.
However, when I think of my struggles of living with the consequences of polio I don't always think of myself. My illness impacted so many other people connected to me. My friends, family, siblings, neighbors are all victims. But there is one person that stands out in my mind the most -- my mother.
My mom, Agnes Ogbe, may have suffered more than me. When she describes learning that I was paralyzed, tears still come to her eyes. Now that I am a father, I understand that the pain of watching your child suffering daily would be unfathomable. Many times I saw that pain in my mom's eyes, but I also know that she mostly put on a strong face for me. My earliest childhood memory was her cheerfully singing to me as she bathed me with water from a bucket. On warm summer days she gently encouraged me to wear light pants instead of shorts to protect me from the possible ridicule of peers. She searched for clean water for our family daily, always fearful of the possibility the water might be contaminated.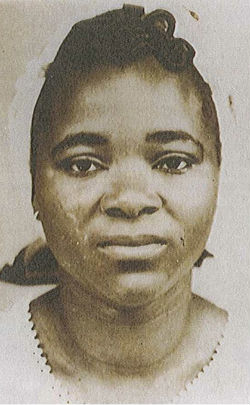 Throughout my childhood I remember my mom pulling me on her lap to have long conversations with me. She always told me that even though I couldn't walk or run like other children, she wanted me to trust in God. My mom told me that I should be a hard worker like her and my father. She also frequently advised me to be humble and treat people as if they were my own family. The last piece of advice I constantly reflect on, and feel more accountable than ever.(Right: Agnes Ogbe)
Through living on several continents and traveling all over the world with sporting competitions, I have learned that we truly are a global society. No matter where you are from, we are more alike than different. We have a global responsibility to every human being on this planet, especially to every child and mother.
No child should have to live with the lifelong consequences of polio. Every child should have an equal shot at a healthy life -- not just for the child's sake, but for their parents' sake.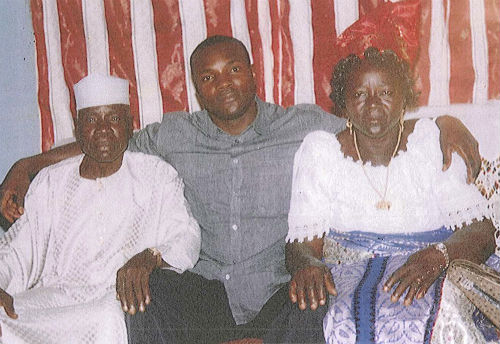 Dennis Ogbe with parents.
No mother should suffer like my mother did by watching her child suffer, when there is a proven vaccine available to prevent it. Polio must be eradicated now for the children, but also so no more mothers will cry. A mother's love is just as intense in Nigeria, Afghanistan and Pakistan where polio still exists, as it is in your own life.
Each time you share this Global Mom Relay piece on Facebook, Twitter, or Email, or donate $5 or more through clicking on the above graphic, a $5 donation (up to $500,000) will be donated by Johnson & Johnson and the Bill & Melinda Gates Foundation to Shot@Life. $5 protects a child from polio and measles for his/her lifetime. Funds go to WHO, UNICEF and the GAVI Alliance who distribute them to the programs and countries with the greatest need at the time. Join us by sharing it forward and unlock the potential for women and children around the globe. For more information, visit www.unfoundation.org/globalmomrelay. The United Nations Foundation, Johnson & Johnson, BabyCenter, The Huffington Post, and the Bill & Melinda Gates Foundation created the Global Mom Relay, a first-of-its-kind virtual relay with a goal of improving the lives of women and children around the globe.
SUBSCRIBE TO & FOLLOW TRUMP'S FIRST 100 DAYS
How will Donald Trump's first 100 days impact YOU? Subscribe, choose the community that you most identify with or want to learn more about and we'll send you the news that matters most once a week throughout Trump's first 100 days in office. Learn more