Let's get this out of the way: your grandmother doesn't drink Sherry. At least not a Fino del Puerto from a small Almacenista named José Luis Gonzalez Obregon in El Puerto de Santa Maria and she doesn't drink it alongside an asparagus and coconut milk soup with a rhubarb compote. Although, if you'd like, you can take her to dinner at the Broadmoor in Colorado Springs, CO where sommelier Tim Baldwin will happily serve to you that particular Sherry alongside chef Betrand Bouquin's asparagus soup. The duo originally created the pairing for this year's Copa Jerez, a wine and foodpairing competition sponsored by the Consejo Regulador de la D.O Jerez-Xérès-Sherry (or Consejo Regulador).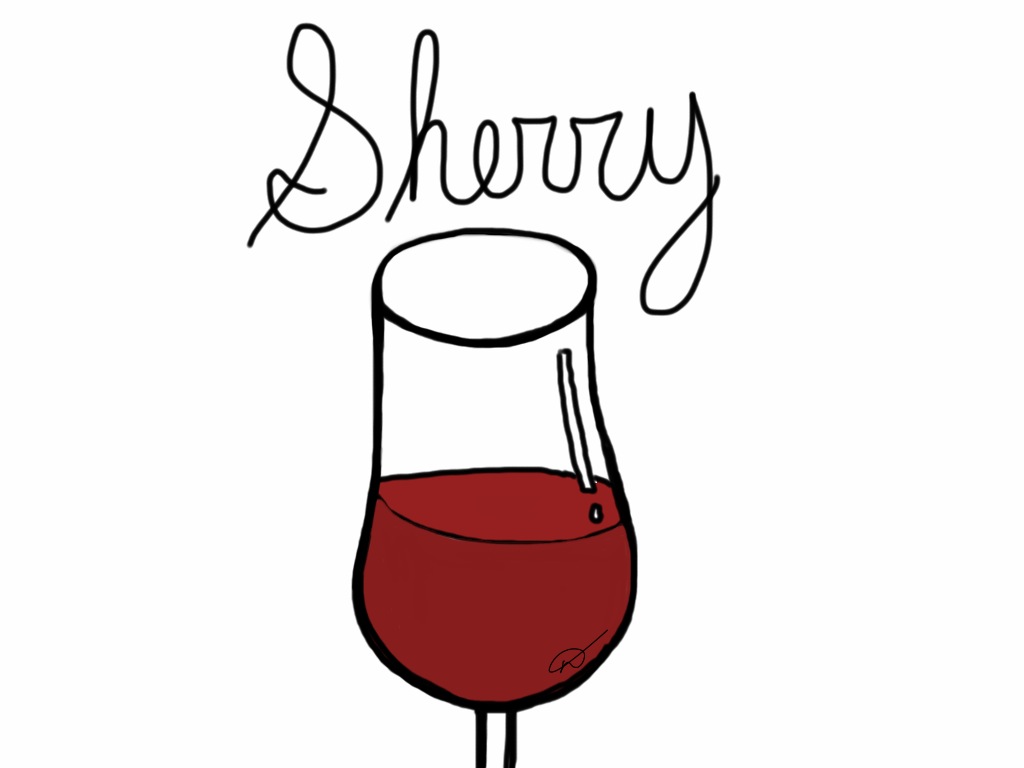 The Consejo Regulador is dedicated to the protection and promotion of the wines of Jerez and holds the Copa Jerez every two years throughout the world, culminating in the international final in Jerez, Spain. This is their fourth contest. It begins in each respective country: USA, Great Britian, Holland, Spain, Germany, Denmark and Belgium. There, chef and sommelier teams prepare three courses alongside a Sherry pairing and compete to send their best to the international final. The purpose of the contests is, of course, to raise awareness of Sherry's gastronomic potential and enlighten us to one of the world's unique wine regions.
To those who haven't been so lucky to be a guest of the Consejo Regulador at the COPA Jerez, you're likely to believe Sherry is either something you cook with or, as I alluded to, a sweet wine that old ladies drink. Sherry is a fortified wine but not necessarily sweet. There are four major styles of dry Sherry ranging from light and salty to rich and nutty tasting: Fino (also called Manzanilla in San Lúcar de Barrameda), Amontillado, Palo Cortado and Oloroso. These dry wines make up the bulk of Sherry production. Among the sweet varieties, there are sweetened blends of the aforementioned called Cream Sherry -- the kind your grandmother is likely to drink if she does drink Sherry -- and Pedro Ximénez, generally indicated with a PX.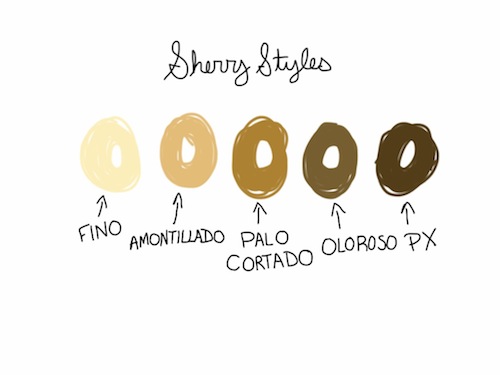 These are important designations but the easiest way for a consumer to remember them is that unless the bottle says cream, medium or PX, it's likely dry. The darker the color of the dry kind, the more barrel age, complexity and intensity. You can cook with Sherry, as many of the contestants did, but "cooking sherry" is to Sherry what lemon extract is to fresh squeezed lemons.
Baldwin and Bouquin used Sherry in the pairings they crafted for the competition and cooked with it as well, and they won, at least the COPA Jerez American Finals (by a unanimous decision says American coach and coordinator Steve Olson.) They still had yet to face the rest of the world, no easy task. Among the contestants where Michelin-starred restaurants and, otherwise, the best from each country. The restaurants included Weinamrhein (Germany), Jacques Marit (Belgium), Kiin Kiin (Denmark), Casablanca El Taller (Spain), and La Rive (Holland). Great Britain didn't compete in the international finals because the chef was injured in an unrelated incident.
The judges were no less intimidating, including wine and food world celebrities such as restaurant legend Juli Soler of El Bulli and wine writer Jancis Robinson. But their task was not easy either. The diversity of restaurants and cultures brought an amazing divergence of dishes ranging from classical compliments to Sherry like langoustines and ham (think: if it grows together, it goes together) to more adventurous pairings with raw baby corn and caviar.
Pairings are a very personal thing to begin with, but some pairings tend to have a broader appeal and are nothing short of musical together. Among some of my personal favorites were Spain's pickled grilled oysters served in the shell (using sea water from Sanlúcar de Barrameda) with an Amontillado Sherry and the American's final dish, foie gras with a cacao nib crust, apricot, fennel and an Oloroso reduction paired with a 30 year-old Oloroso Sherry.
In the end, there could only be one winner and, after half a day of trials, the winner was clear. When I asked judge Pontus Elofsson -- sommelier at world-renowned Danish restaurant Noma -- who had won, he answered that the judging was also unanimous, as it had been in America. The winner, hometown favorites: Spain, chef Caytano Gómez and sommelier Juan Luis García. Not only were their pickled grilled oysters with Amontillado a great pairing; baby lamb on cream of toasted almonds with Oloroso and a sorbet of cacao and peppermint, coffee rocks on cuddled cream of dates with PX to finish, faired well too.
The United States also took a prize. Sommelier Tim Baldwin won "Top Sommelier" for his enthusiastic descriptions of the wines, Bodegas (where the wines come from) and pairings. He brought it home with his charming description of the American main course, "Eggs and Bacon": pork belly with caviar and buerre blanc.
Perhaps the real winner here, though, is Sherry. And your grandmother. Sherry, because you can go to any of these great restaurants and see firsthand how well Sherry works with food and, since these are the trailblazers, perhaps even more restaurants will incorporate Sherry in their selections. Your grandmother, because there's a good chance that after reading this you're going to bring your grandmother a better bottle of Sherry and, hopefully, share a glass with her over a meal.

FOLLOW HUFFPOST