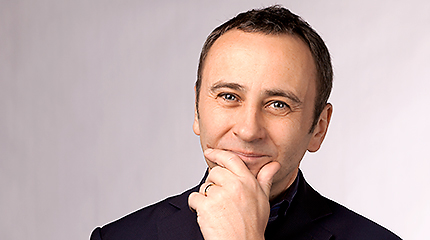 Nick Moore, EVP Chief Creative Officer of Wunderman New York
Smith: Why are businesses using more storytelling techniques in their day-to-day business operations?
Moore: Brands are emphasizing storytelling because it's one of the most effective ways for them to get noticed. For years they have bandied around facts and figures to showcase their benefits. But facts and figures bounce off of people. Good stories, on the other hand, are memorable. In telling a good story, you provide the listener the ability to retell your message. Storytelling is, after all, inherently social.
Smith: What do you see as the biggest shift in the marketplace as traditional media and new media converge?
Moore: The advent of freeform. The old landscape was determined by fixed formats--there were rectangular billboards and TV with fixed time periods, .30 spots, half-hour infomercials. Today, we have much greater freedom--the shape of advertising has changed so dramatically that new opportunities have blossomed. Now even banner ads can be dimensionalized!
Smith: What role does storytelling play in getting users to engage with a brand or platform?
Moore: People are hardwired for storytelling. As social animals it's part of our DNA--we're all practitioners of the art of storytelling. When brands engage in storytelling, they are playing on society's common ground and that can be very lucrative.
Smith: How are tech platforms enabling new forms of storytelling?
Moore: The first thing that technology does is enhance our ability to network. Technology has, very rapidly, brought the world together--and the Internet is the strongest network of networks. Through a litany of social platforms, we're now sharing stories that otherwise wouldn't have been seen.
Smith: What's the most compelling challenge with employing storytelling techniques to connect with audiences and users?
Moore: You have to respect that it's "all about me." Thanks to the level and quality of data available, there is an enhanced level of personalization that allows the consumer to become part of the story. That can lead to wonderful advertising.
Smith: What are some non-linear ways brands can innovate in storytelling?
Moore: Simply telling a story isn't enough. You've got to make it captivating, even seductive. Often in the digital space, people are in a utilitarian mindset. They're seeking information. Stories require more attention and time. You have to be sensitive to this so you don't create a mismatch. The innovation comes in when you have a healthy respect for the consumer and their expectations.
Smith: Does multi-channel storytelling work or do you have to adapt individual stories for different platforms?
Moore: The traditional form of storytelling--beginning, middle, end--is no longer our only option. The way people have adopted the "second screen" means we can be nonlinear across platforms. And it extends to even how stories are told. Look at the success of Lost, with its metaphors and mythology. Fairly heady stuff, but audiences adored it.
SUBSCRIBE AND FOLLOW
Get top stories and blog posts emailed to me each day. Newsletters may offer personalized content or advertisements.
Learn more