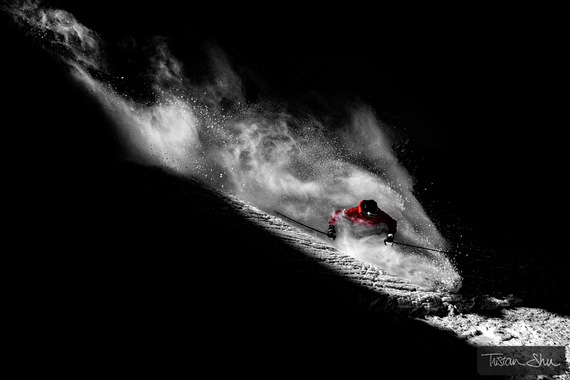 These 10 adventurous 500px photographers make our hearts race and adrenaline spike, feeding that wanderlust beast inside that won't be satisfied till we've jumped off, dived in, and explored every beautiful recess on Earth.
1. Chris Burkard
Chris Burkard is a perfect way to start this list of undefinable photographers. Arguably the most undefinable of them all, he's photographed everything from Kayaking, to the Norther Lights, to Arctic Surfing.
Adventure bleeds from each of his images. If you were holding one of his prints it would get all over you. Self-taught and based in California, Chris has, "established himself as a known name in the surf and outdoor industries, accomplished a deep body of work, held staff and senior photographer positions and has been recognized continually for his distinct creative compositions."
He has an expansive photo collection on 500px that will keep you scrolling for hours. Here are just 10 of our favorite photos: