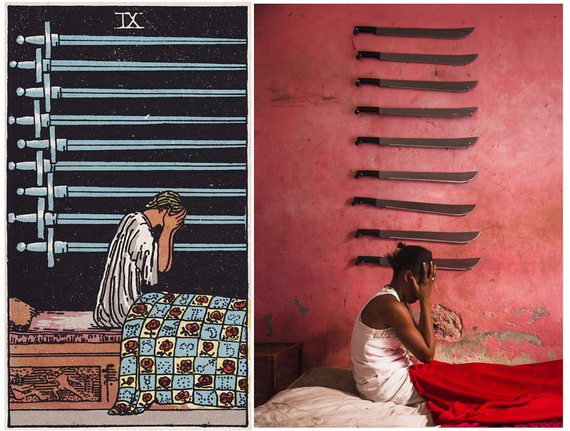 The creativity of some photographers astounds me. Just when you think you've seen every creative, strange, and unique photo idea, another comes along that would never have crossed your mind.
That was the case with Ghetto Tarot, a creative photos series created by award-winning documentary photographer Alice Smeets and a group of Haitian artists known as Atiz Rezistans.
These fascinating images transform the mysterious (and, depending on what you believe, prophetic) cards into real life scenes captured in the ghetto of Haiti, using found items that the Haitian artists themselves provided and created for the project.
But this isn't just an odd photo project that ends with a set of images that will quickly pass into the ones and zeroes of Internet-past, doomed to be re-discovered years later... or not. Alice is currently turning Ghetto Tarot into a true-blue deck of cards!
Already fully funded on IndieGoGo with plenty of time left, you can get your own 78-card deck of Ghetto Tarot cards for just 32 euros. There are also posters, charitable donations, a photography lesson, a photo book, and more up for grabs if you're not into getting a deck.
Here's a quick intro to the project that Alice put together for the crowdfunding campaign:
We got a chance to speak to Alice and ask her all about the project and how it came to be. The interview is a little long, because a certain writer got carried away asking questions (what a jerk...) but Alice's thoughtful answers made it all worth it!
If you're already sold on the spirit behind Ghetto Tarot, great! Click here to head over to Indiegogo and support the project. Otherwise scroll down to find out all about this project, its inspiration, the artists behind it, and much much more.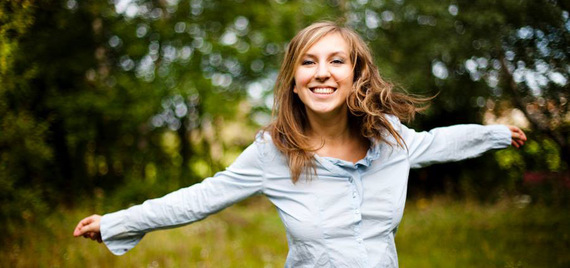 Alice Smeets, the photographer behind Ghetto Tarot.
500PX: Could you tell us a bit about yourself and how you came to be a photographer? What's your journey into this crazy profession?
ALICE SMEETS: Since my teenager years, I have been interested into photography and used to take pictures of landscapes and portraits of my friends. When the question arose what to do with my life after high school, I listened to my gut feeling that told me to study photography.
I decided to attend a photography BA in an art college in Belgium, that was supposed to last for three years. After one year though, I felt that a school wasn't the right place to learn how to become a photographer. So I started attending workshops of professional photographers, did an internship at a photo agency, and travelled on my own to Haiti to document the culture with my camera instead.
My path was learning by doing until I met famous war photographer Philip Jones Griffiths during one of these workshops. He offered me a position as his assistant and I accepted. My stay at his place in London lasted two months, which also happened to be the last two months of his life due to a terminal cancer.
Philip taught me an immense amount about photography, journalism and our current state of the world as he felt that he wanted to pass on his knowledge to a young photographer before his death. After his death I continued my journey on my own by creating my own picture stories and finding magazines that would publish them. I participated in photography contests and was lucky to win the Unicef picture of the year award 2008 with a photograph of a little girl walking through a puddle in the middle of the slum in Haiti. The award made my life easier, as it gave my photographs more credibility and it was easier to approach picture editors of magazines.
So it all began. From then on it was a lot of networking, self marketing and many travels around the world with my camera, including at least one visit to Haiti every year.