Create a space that's fit for sleeping, playing, and dreaming.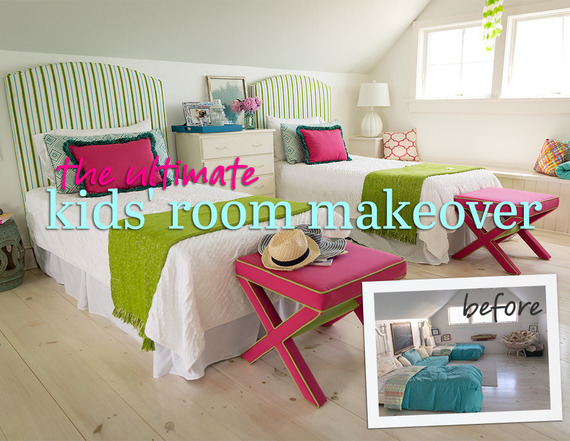 photography by SUNBRELLA
Creating a space for your kids to feel right at home is always a priority. Especially when it's not the primary bedroom that they're sleeping, playing, and dreaming in all year round. The Hall family wanted to transform the third floor of their beach home into one perfect for their two adolescent daughters. They realized they needed a little extra help. Enter Kate Jackson and Sunbrella.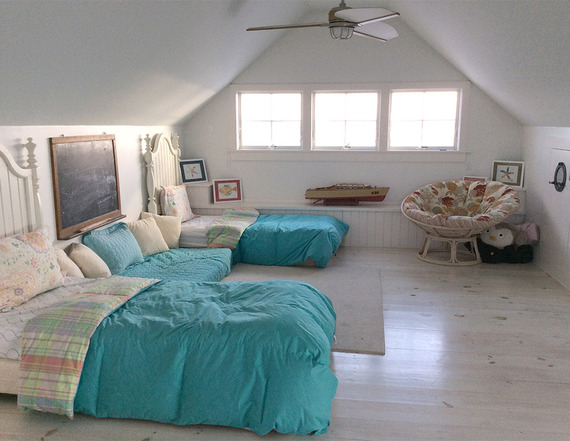 photography by SUNBRELLA
The challenge: Defining a space that would grow with the girls and actually have some character. Color lovers, you're in for a treat. This space needed to lean on pieces that would inject a bright and energetic vibe into the room.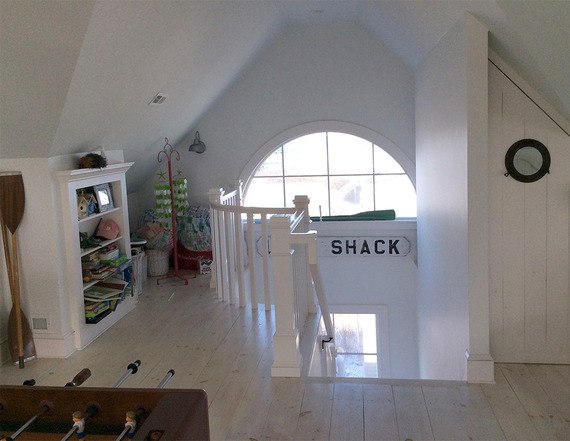 photography by SUNBRELLA
More than just for sleeping, the large third floor space was where the girls played, dreamed, and gathered with visiting friends.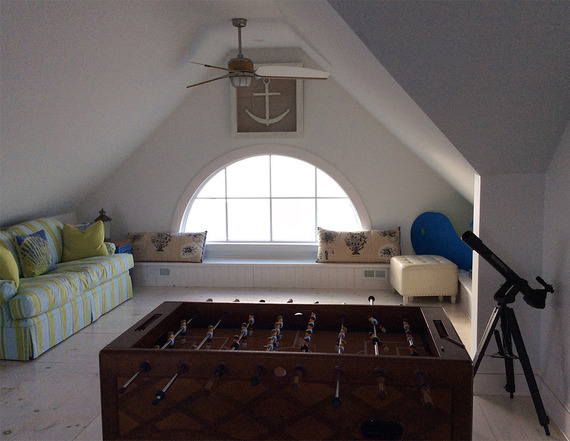 photography by SUNBRELLA
When you have a large open space, it's important to make use of every inch for reading, playing, or hanging with friends.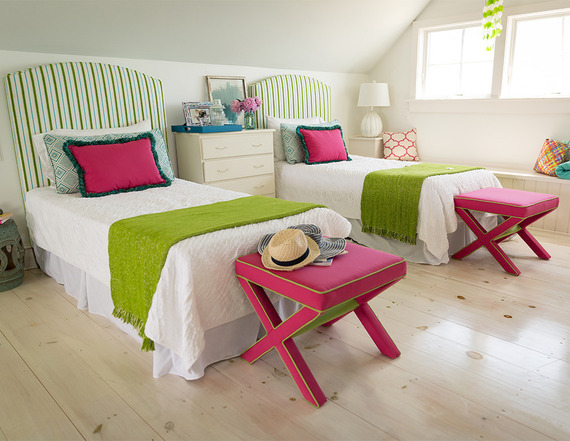 photography by SUNBRELLA
It's all about the color-hot pink, turquoise, bright green-for the girls. Upholstered headboards, bedding, and decorative pillows in Sunbrella fabric are both durable and pretty. The upholstered ottomans at the foot of the bed provide extra seating.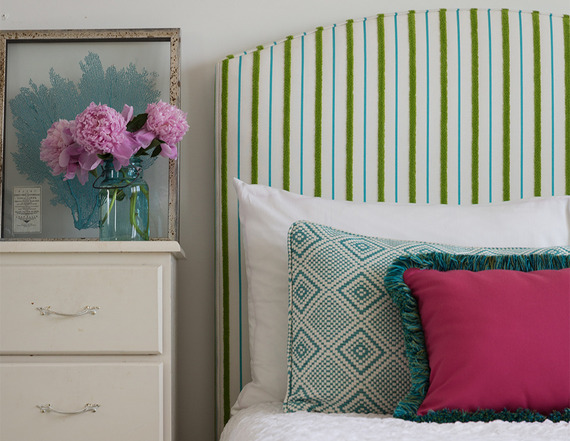 photography by SUNBRELLA
Choosing a palette that the girls wouldn't outgrow was key. Cue the green, turquoise, and white. Let's face it, even girls get sick of too much pink.
Headboard fabric in Sunbrella Surf from JF Fabrics
Decorative pillows: Uma Frette Orkid from Kravet (middle) and Canvas Hot Pink with Rainforest trim (front)
photography by SUNBRELLA
Here's a treat: The swinging chair, which is the most sought-after seat on the third floor, serves as a comfortable reading nook or a place where sisters can share secrets.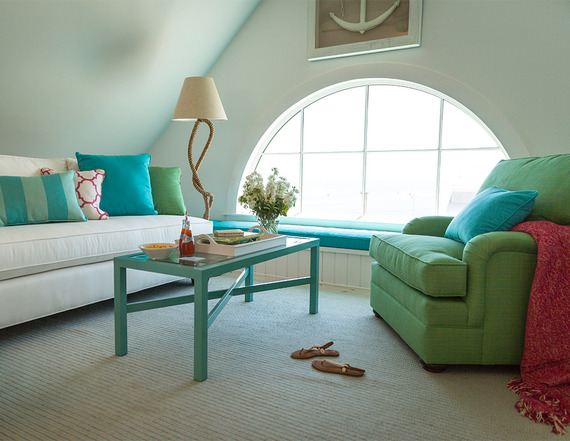 photography by SUNBRELLA
A sectional slides in to offer plenty of seating, while not blocking the view from the window. Decorative pillows add bursts of color in sophisticated patterns. A comfy, oversized chair is the perfect resting spot for reading, watching the sunrise, or getting lost in the view.
photography by SUNBRELLA
Turquoise is a natural hue for a beach home. Pair it with hot pink for a fresh palette.
SUBSCRIBE AND FOLLOW
Get top stories and blog posts emailed to me each day. Newsletters may offer personalized content or advertisements.
Learn more