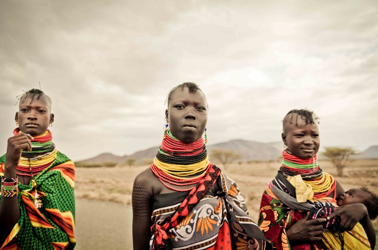 Lodwar, Turkana August 2011 (Photo Thomas Busch / World Relief)
Today in the Horn of Africa, a full-on famine is raging. Refugees fleeing Somalia overcrowd the Dadaab camp in Eastern Kenya and images of emaciated children stir media attention. The scenes of devastation have one redeeming effect: they mobilize international concern and resources begin to flow.
But resources aren't flowing to other seriously affected regions of the crisis. I've just returned from one such area, Turkana, a pastoralist area in northern Kenya. There is disaster in Turkana and the story must be told.
In the village of Loruth, I saw the graves -- eight dead in this community of 60 households in the last two months. In the remote settlement of Lorumor, I saw dying babies and the desperate adults who can no longer keep them alive. In Lokitaung, I watched the elderly, dead-eyed and too feeble to stand, walk more than 3 miles one way to receive a bit of corn and beans. There are no words to capture death by starvation but I bear witness to the fact: the young and old of Turkana are starving to death.
Today many parts of Turkana are classified as a phase 4 "emergency" by USAID's famine monitoring system. With the exception of Al Shabab controlled portions of Somalia, Turkana has some of the worst nutrition indicators in the region. In many areas 4 out of 10 children are malnourished and 1 in 10 is severely malnourished. Most of Turkana is well above the 15% malnourishment rate that the World Health Organization considers a "crisis." It is this crisis that is not only killing children and the vulnerable, but an entire people and their ancient way of life are at risk of disappearing.
Other than through the window of a car or the lens of a camera, our personal encounter with the Turkana came via our guide, a pastor called David. When he was young, David had been a street kid in the small town of Lokitaung. David is now a brilliant 42-year-old widower with two children whose wife had died earlier this year of malarial meningitis. David somehow overcame his destitute upbringing and is soon to be a proud graduate of primary school. He is introduced as the future counselor of the town of Lodwar. David has big dreams. And David measures everyone he meets through one grid: are they serious about helping the Turkana? David has left the pasture, forsaken his cows, come down from the hills and settled. Yet David refuses to give up on his people or on the hope that a viable future is possible for them. When he took us back to his community that he lived in after Lokitaung, called Lorumor, which means 'crying hills', his family members welcomed him with dancing and the women carried him around on their shoulders. Seriously.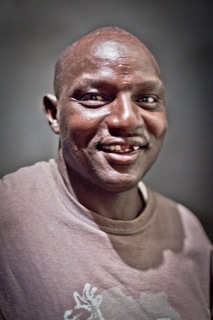 David, like the Turkana people he taught us about, is as ruggedly individualistic as any Texas cowboy and the women we met were as magisterial as a National Geographic photo spread. But as drought kills their animals and hunger drives them to seek aid, the Turkana are forced to make a terrible decision - give up their pastoralist ways and move into settled communities or stick to the life they know and die of starvation.
So while food is needed now, aid needs to extend beyond providing nourishment. Action must be taken to find long-term solutions that would allow the Turkana to better cope with drought.
There is still hope for this region -- the Turkana are resilient. Their ancient culture is threatened but with the right kind of assistance famine can be averted and the Turkana's way of life can be sustained. Turkana needs more attention from the international community. David needs more friends serious about helping Turkana.
Don Golden is a church activist with World Relief in Baltimore, MD and co-author with Rob Bell of the book, Jesus Wants to Save Christians, a call for Christians to engage the great causes of our day.
Francesco Paganini is director of disaster response for World Relief.
FOLLOW HUFFPOST