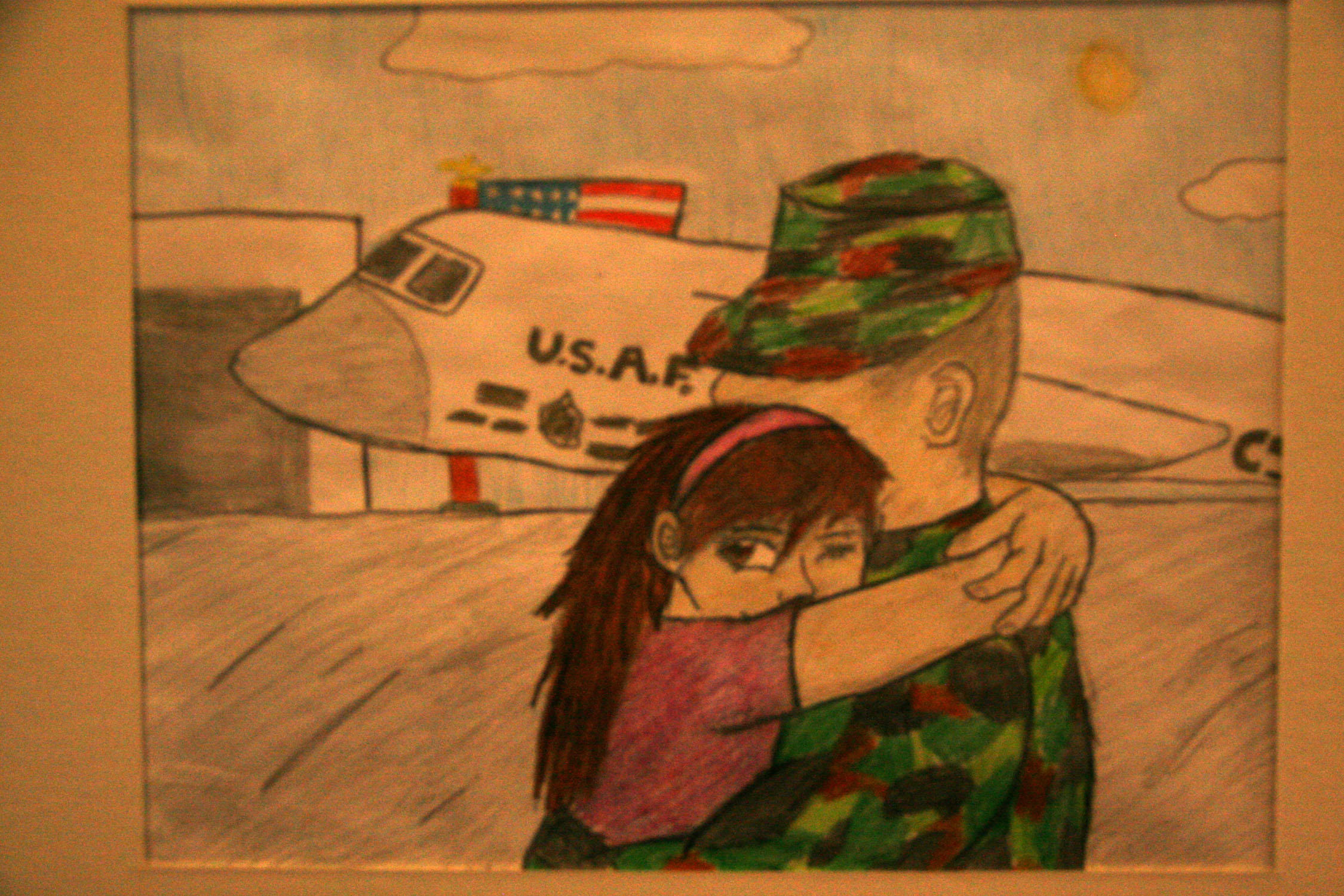 One of the major concerns during my 20 years of military service was what effect the constant moving, the frequent changing of schools, the leaving of old friends behind and the difficult task of making new ones every one or two years would have on our young son.
Fortunately, he was able to cope well with what, for some, could have been stressful emotional experiences.
But add to the frequent relocations, the painful separations during holidays and children's birthdays, the prolonged absence of one of the parents and, worse, the deployment -- sometimes multiple deployments -- of the father or mother to a combat zone and one wonders how these "military children" have been able to handle such major challenges during the twelve years of war our country has experienced.
As students, they move and change schools about three times more frequently than their civilian classmates. They live with the challenges presented by not only frequent moves, but parental deployments and a host of life transitions that include reintegration and, for too many, the return of a profoundly changed parent. More than 900,000 of these children have had a parent deploy multiple times and more than 44,700 children are living with a parent's wound, injury, illness or death. For most military-connected children, they have known the meaning of war and felt the impacts of it on their family throughout their young lives.
No wonder Susan Conolly, the author of above comments, also says, "In their own way, they too, serve our country."
It is because facts as the above that I am always pleasantly surprised and proud to hear comments such as:
• "It is remarkable to see these young people routinely rise to the challenges of military life and excel under what are very difficult circumstances." (1)

• "Through their unyielding support, military children increase not only their military parents' strength, but also their resilience." (2)
• "Military children, youth and teens are an integral part of their military parent because they stand by them, they're proud of them, they recognize their sacrifices and they take on additional responsibilities to meet the needs of their families." (3)
April is the Month of the Military Child and many agencies and organizations are focusing on and highlighting both the challenges and the accomplishments of these children.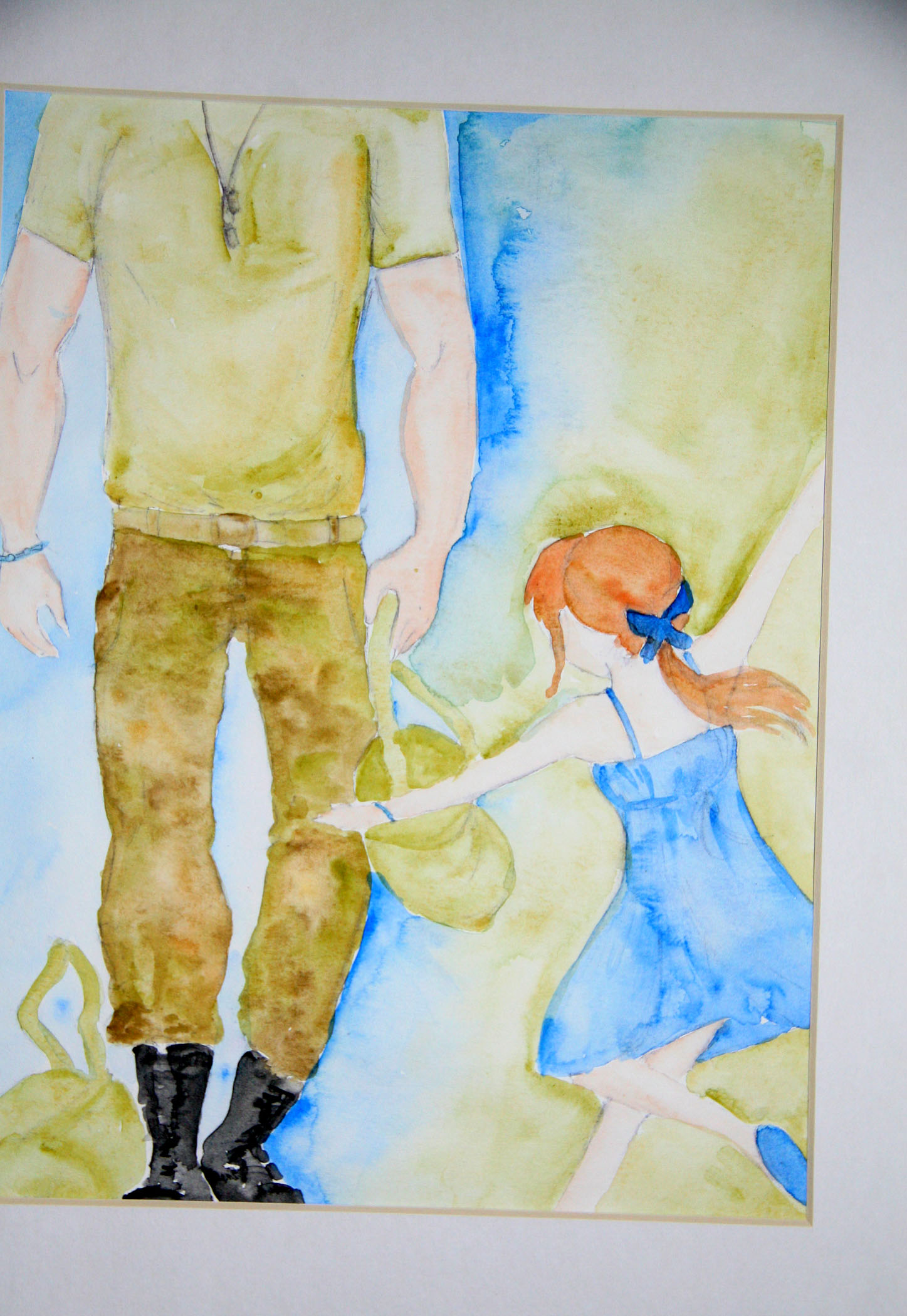 Aubrey Hansberry, a high school senior from an Army family, is the artist for this depiction of a child running toward her father coming home from deployment. (DOD photo by Terri Moon Cronk)
As part of the celebration, a partnership made up of the Education Department, the Military Child Education Coalition and the Student 2 Student Initiative has organized an exhibit of nearly 50 paintings, drawings and writings by military children.
Terri Moon Cronk, American Forces Press Service, quotes Cindy Simerly, marketing chief for the Military Child Education Coalition and a military spouse as saying: "The exhibit reflects the works of military children -- nearly 50 in all -- from elementary to high school. On the back of each work of art, the children wrote what motivated them to produce their particular work."

The exhibit will travel from the Education Department to the home of Vice President Joe Biden as part of Joining Forces, and from there, the exhibit is expected to be on display April 9 at the Department of Defense Education Activity's headquarters at the Mark Center in Alexandria, Va.
The month of April is a perfect time to pause and acknowledge [military children's] sacrifices, resilience, and strength of character. Whether it is by public proclamations, special activities and events, or simply a few kind words spoken to a military-connected child, we encourage everyone to seek out opportunities to express appreciation for these remarkable children.
(3): Barbara Thompson, director of DOD's office of family policy/children and youth.
SUBSCRIBE TO & FOLLOW THE MORNING EMAIL
The Morning Email helps you start your workday with everything you need to know: breaking news, entertainment and a dash of fun. Learn more