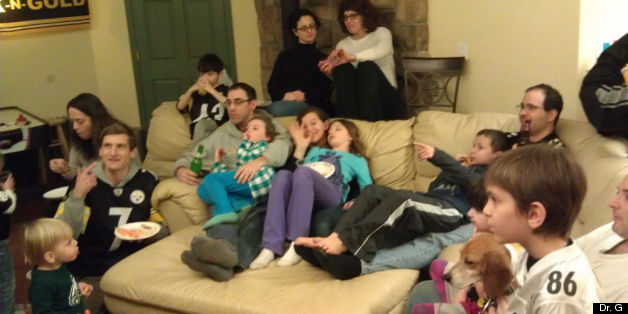 Remember three TV channels? One TV in the house? How old were you the first time you got to watch TV alone?
Parents TV habits, according to this month's Journal of Pediatrics, have the biggest influence on how much TV our kids watch. More than TVs in kids' bedrooms, more than the "screen time limits" we put in place, more than dropping in to watch a little of whatever they are watching, our kids are doing whatever we do.
So, while our kids are still kids, we need to use this incredible power for good.
This Blogger's Books and Other Items from...
SUBSCRIBE TO & FOLLOW PARENTS
Get top stories and blog posts emailed to me each day. Newsletters may offer personalized content or advertisements. Learn more