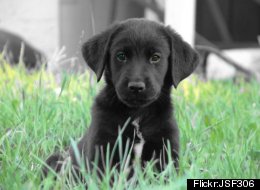 Your chances of having a long-lasting, wonderful relationship with a pet increase dramatically when you give serious thought to the type of animal that best suits you.
10 Ways To Be A Mistake-Proof Pet Owner
Dogs require more attention, time and energy than cats do, so if you don't enjoy walks or hikes in the outdoors, or can't imagine getting up on cold winter mornings to take your pet out to potty, a cat may be more your style. Breed characteristics differ, so if you're looking for a lapdog, you should look into a less-active breed. If you are very active outdoors and plan to bring a pet along, a hardier, higher energy breed is a better fit. Your chances of having a long-lasting, wonderful relationship with a pet increase dramatically when you give serious thought to the type of animal that best suits you.

Behavior problems are the No. 1 reason dogs are relinquished to animal shelters. From the day you bring your puppy or adult dog home, you should begin teaching her commands such as come, sit, stay, and down. A puppy should begin formal training at eight weeks, and if you adopt an adult dog with no obedience training, you should enroll her in a class right away. It's also good idea to take your dog through a refresher course every few years, or when you need help with the inevitable behavioral glitch that will pop up as she ages.

As I discussed in my video "What You Need to Know Before Bringing Home a New Pet," it's very important for each member of the family to be on the same page when it comes to what your pet is and isn't allowed to do in your home. If one family member lets the dog bark at outside noises, but another family member corrects the behavior, you confuse the dog. If you don't mind the kitty drinking from the bathroom sink but your husband does, decide which way it's going to be and stick with it.

This is an excellent way to make sure your dog views treats as special rather than expected. It's also helpful in keeping your pet from becoming overweight or obese.

This is especially important for puppies. Lack of proper socialization can result in inappropriate fears, aggressive behavior, general timidity, and a host of other behavior problems that are difficult to extinguish once a dog is mature.

Exercise and play time are necessary for your pet's mental and physical well-being. If you don't give your dog opportunities to be physically active, or if you don't encourage exercise for your kitty and find ways to make it happen, you may well end up with a bored, destructive, overweight pet.

Your dog or cat needs your help to stay mentally stimulated. This is important not only to discourage destructive behavior in younger pets, but also to keep your older pet's brain sharp.

Pets get lonely and depressed just like people do when they spend too much time alone. Cats are generally better on their own, but dogs and especially puppies don't do well left to their own devices for extended periods of time. If you find yourself away from home for extended periods, make arrangements with a friendly neighbor, relative, dog-sitter or a pet daycare center to give your pup the time and attention you're not able to.

Your dog or cat is a part of the family. If she's a kitty, she needs her own litter box in a quiet, out-of-the way corner, a scratching post or tree, her own toys, and a nice cozy spot for napping. Your dog needs his own cozy spot as well, preferably a crate, a comfy bed that's his alone and a selection of appropriate toys. Understand that in households with pets, accidents will happen.

Train your pet by setting him up to succeed. There's a reason for everything your dog or cat does, and the reason rarely if ever involves being deliberately disobedient. You should never physically punish your pet. It brings the animal pain and fear, and it gains you nothing. Your job as a mistake-proof pet parent is to figure out the reason behind the behavior, learn how to encourage what you want to see more of and how to discourage inappropriate behavior. With dogs, this usually involves additional training or behavior modification. With kitties, it involves arranging your environment to discourage behavior you want to extinguish.
Dr. Karen Becker is a proactive and integrative wellness veterinarian. You can visit her site at: MercolaHealthyPets.com.
Her goal is to help you create wellness in order to prevent illness in the lives of your pets. This proactive approach seeks to save you and your pet from unnecessary stress and suffering by identifying and removing health obstacles even before disease occurs. Unfortunately, most veterinarians in the United States are trained to be reactive. They wait for symptoms to occur, and often treat those symptoms without addressing the root cause.
By reading Dr. Becker's information, you'll learn how to make impactful, consistent lifestyle choices to improve your pet's quality of life.
For more by Dr. Karen Becker, click here.
For more on pet health, click here.