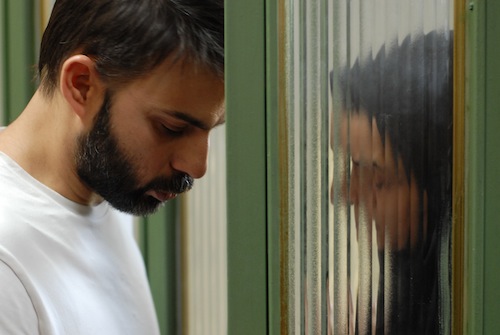 I typically shy away from making broad, bold statements. And the Shortlist for the Academy Awards hasn't even been announced, so I am definitely putting the cart ahead of the horse. But when I first watched Asghar Farhadi's A Separation at this year's Abu Dhabi Film Festival, I felt the film was destined for the golden statuette, and for all the quintessential reasons why films end up winning the coveted Academy Award race.
Asghar Farhadi's A Separation is a political film. Don't let the critics who fail to mention that in their reviews convince you otherwise. Farhadi himself insists he did not make a political film and has said that his intention was to tell "a detective story without any detectives." One where "the audience is the one in charge of solving the puzzles," yet his words seem an understandable verbal shield for a filmmaker who desires to keep living and thriving in his native Iran, and not end up the way of Jafar Panahi -- in jail, or Mohsen Makhmalbaf -- in exile.
Among the reasons I found A Separation to be political are the film's timing -- it was awarded the Golden Bear for Best Film at the same Berlinale where an empty chair was set up in the jury room for imprisoned, and currently silenced, Iranian filmmaker Jafar Panahi. But also the film's story -- because A Separation speaks of an Iran where the religious woman protagonist, whom the country's Islamic clerics would like to see represent to the world the popular voice of reason, turns out to be the one who causes the most damage.
Thanks to ADFF, I watched A Separation in an environment that was most conducive to finding personal solutions to the puzzles created by Farhadi. Inside the majestic Abu Dhabi Theater, at a packed screening, I was surrounded by expatriate Iranians. The excitement in the Farsi-speaking audience seemed more appropriate for a celebration of someone's wedding, than for a film about the inner dynamics of a couple's demise. Yet it was their buzz that helped point me towards the incredibly strong social points made by Farhadi, to a place beyond the story he tells, and beyond the obvious measures of right and wrong.
In the film, Simin separates from her husband Nader because he refuses to leave Iran with her and their daughter Termeh. Simin wants a better life abroad for Termeh, while Nader needs to take care of his father, who has Alzheimers, at home. In the midst of his daily struggles, Nader hires the religious Razieh, who is hiding her own pregnancy and the fact that she's not told her irrational husband about taking a job. What ensues is at once captivating and infuriating.
A Separation is beautifully shot by Mahmood Kalari, and acted by a quintet of sublime artists, which include Leila Hatami as Simin, the filmmaker's own daughter Sarina Farhadi as Termeh and personal favorite Peyman Moadi as Nader.
The film was initially called Nader & Simin: A Separation -- which is incidentally the title still used in Iran -- but its current international title gives the viewer more room to speculate. Is the separation one between the spouses, or is it between one's happiness and doing what needs to be done, or even a separation between what should be said and what can be said in a healthy society? It becomes clear pretty early on in the film that A Separation is not the story of a couple falling out of love, but a commentary on a society that has already lost its direction, and only lives in the opposing, inhuman corners of right and wrong.
Ultimately, those who wanted to criticize the film's unbeatable journey have pointed the finger at its portrayal of Iran as a "chaotic society of liars." I think it is through that provocative statement that we can find the reasons why the film resonates so well with the country's emigrants and with international audiences. A Separation is a film that, within the context of human relationships and the dynamics of true and false, finds a way to subliminally get its audience to answer the question "What do you really know about Iran?" in a truly personal, private way.
A Separation opens in limited release around the US on December 30th.
Image courtesy of the Abu Dhabi Film Festival, used with permission
SUBSCRIBE AND FOLLOW
Get top stories and blog posts emailed to me each day. Newsletters may offer personalized content or advertisements.
Learn more