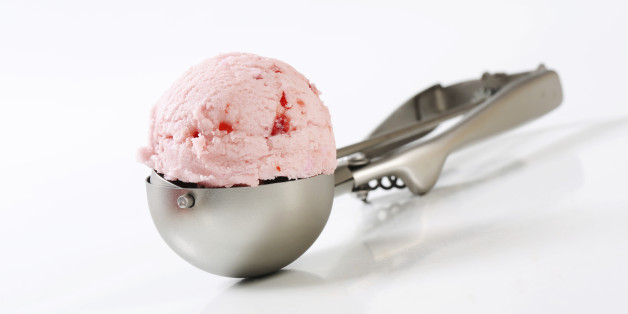 Park Slope may not be the first Brooklyn neighborhood that comes to mind for an afternoon of street-wise snacking -- unless ice cream is what's on your mind. We're not sure if it's the proximity to Prospect Park or the area's famously large number of small children, but the Slope is currently home to more than a dozen ice cream stands, gelato bars or frozen yogurt shops, and more seem to arrive each week. How to choose? Easy: These seven spots all feature frozen desserts that are Edible Brooklyn-approved.
Have a favorite that we've missed? Share with us by leaving a comment.
Bangkok native Sutheera Denprapa started making ice creams with Southeast Asian flavors six years ago, selling them to Thai restaurants citywide. Eventually she and her husband Jonathan Bayer opened a sunny corner cafe serving her ice cream and sorbets, as well as savory northern Thai specialties like lemongrass fried rice and noodle curries with pickled cabbage. Pints are $7 and single scoops are $3.25, and come in flavors like mangosteen, durian, Thai iced tea, cucumber lime, lychee rose, caramel-sea salt, roasted coconut or the nutty black sesame-seaweed shown above.
Before she opened her 300-square-foot sweets shop two blocks from Prospect Park, New Jersey native Katie Rosenhouse appeared on both the Food Network's Chopped and Sweet Genius shows. Today you can watch her behind her own tiny counter, making the kind of high-brow/low-brow sweets -- monkey buns, lavender shortbread, chocolate cake topped with peanut butter cream -- that are hard to resist.  Rosenhouse also finds room to make ice cream and sorbet, scooping six flavors at a time, including the tart tripe-berry sorbet shown above in a chocolate cone ($3). We recommend two desserts in one: an ice cream sandwich made with two of Rosenhouse's excellent cookies. Pro tip:  Before you get your sweet, tuck into a Christie's Jamaican patty sold from the truck that's usually parked just outside the shop.
This is the second Park Slope retail shop for Valley Shepherd Creamery, a farm and dairy in Long Valley, NJ that insists on selling their products directly to customers. More than twice the size of the original Valley Shepherd cheese shop a few blocks north, Meltkraft boasts a full kitchen. Now in addition to pressing deluxe grilled cheeses (like the Melter Skelter, a mess of green tomatoes, jalapeños, crushed BBQ potato chips and wilted watercress) Valley Shepherd will soon make fresh gelato using their own NJ milk on site in Brooklyn. Until then, they plan to sell pints made on the farm and delivered in dry ice.
Photo Credit: Rachel Wharton
SUBSCRIBE TO & FOLLOW LIFESTYLE
HuffPost Lifestyle is a daily newsletter that will make you happier and healthier — one email at a time. Learn more