THE BLOG
Edible Radio Episode 67 Smart Food: Brady Konya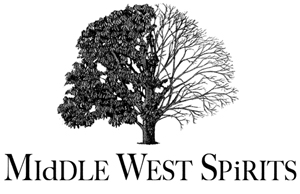 Smart Food is the Edible Radio podcast hosted by Jane Black. Jane's guest today is Brady Konya, co-founder of Middle West Spirits.
The technical definition of vodka is that it is liquor that is colorless, odorless and flavorless. So does it really matter how it is made?
Brady Konya, the cofounder of new artisan distillery Middle West Spirits in Columbus, Ohio, says yes. Last July, Brady, and his partner Ryan Lang, unveiled their first vodka, called OYO. It's made with soft, red winter wheat that is grown just 25 miles from their Columbus distillery, then mashed, fermented and distilled with the specific intent of developing a unique character: a smooth, full-bodied liquor that can be sipped neat, like a good whiskey or bourbon. On this episode of Smart Food, Brady explains why he began making artisan spirits and the secrets to flavorful, distinctive vodka.
Listen to this podcast on Edible Radio.