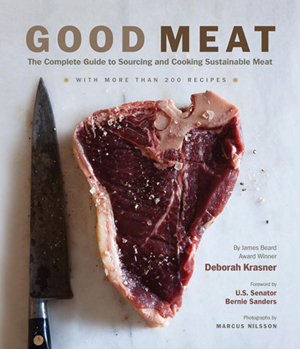 Listen to this podcast on Edible Radio.
Blue Plate Special hosts Kurt and Christine Friese talk to Deborah Krasner, winner of just about every award there is for culinary writing including a James Beard Award, an IACP award and a Gorrmand World Cookbook Award. Krasner discusses her new book Good Meat. We also discuss her culinary tours of Italy and Vermont.
Pantry Raid: How to make duck confit and cassoulet - time consuming but not difficult.
Related: read the Edible San Francisco review of Good Meat.

Follow Edible on Twitter: www.twitter.com/edibleradio