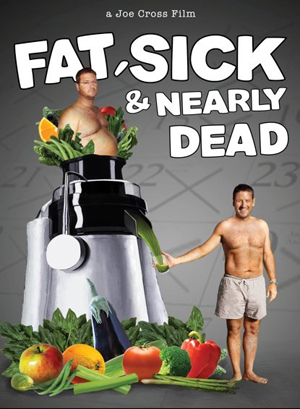 Edible Radio host and publisher of Edible Santa Fe, Kate Manchester, talks to Joe Cross, producer of the film Fat, Sick, and Nearly Dead. At 310 pounds loaded up on steroids and suffering from a debilitating autoimmune disease, Joe Cross was at the end of his rope and the end of his hope. Fat, Sick, and Nearly Dead is an inspiring film that chronicles Joe's personal mission to take charge of his life and regain his health by eating nothing but fruits and vegetables for 60 days. This journey transformed Joe's life, and radically transformed his health.
SUBSCRIBE AND FOLLOW
Get top stories and blog posts emailed to me each day. Newsletters may offer personalized content or advertisements.
Learn more