Today is World Water Day, an international day of significance that brings attention to the need for access to clean water. As we commemorate this day, I remember the adolescent girls I met last year in Ethiopia who didn't have access to clean water. They remind me that investing in access to clean drinking water is also an investment in women and girls.
Roughly one year ago, I climbed Mt. Kilimanjaro in Tanzania with Kenna, Jessica Biel, Emile Hirsch, Lupe Fiasco, Alexandra Cousteau and others as part of Summit on the Summit, a six-day, 50-mile trek, to help raise awareness about the global clean water crisis. While I was in Africa for the climb, I toured the Kebribeyah refugee camp and surrounding towns in eastern Ethiopia. Many of this area's refugees live on less than 13 liters of water a day, while the average person in the United States consumes nearly 300 liters. In the camps, I was dismayed by the plight of young girls who spend nearly six hours a day fetching water and carrying filled jugs that weigh up to 90 lbs. While it is not uncommon for young girls in developing nations to be responsible for gathering water for their families, it is upsetting to see this kind of burden put on girls at such a young age. Climbing Mt. Kilimanjaro was grueling, but my experience is nothing compared to the uphill battle that consumes young girls every day just to gather clean water for their families.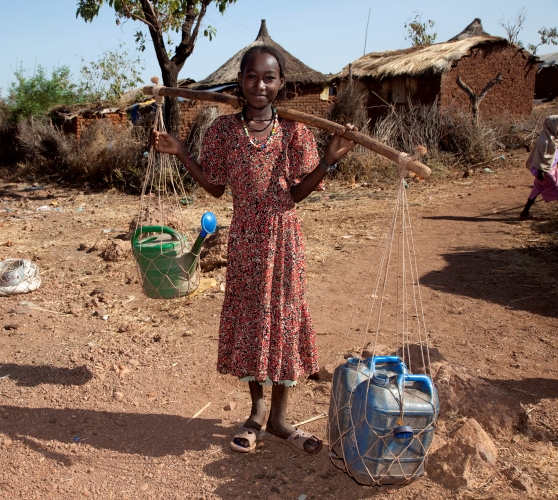 One of the goals of the United Nations Foundation's Girl Up campaign is to support the United Nations in ensuring women and girls gain access to closer water wells, reducing the time it takes for them to secure this basic need. Girl Up is a campaign for girls, by girls, and gives some of the world's hardest-to-reach young women the opportunity to become educated, healthy, safe, counted, and positioned to be the next generation of leaders. This campaign empowers girls like the ones I met in the refugee camp in Ethiopia, who with the support of their American peers, now have access to a brighter future.
Ensuring that communities have a reliable source of clean water will alleviate some of the stress and burden that is too often placed on young girls, tremendously limiting their time to attend school or to just be a girl. By investing in access to water, we are also investing in the education of a girl who will have the tools to reinvest back into her family, community, and our world. While you don't have to climb Mt. Kilimanjaro to celebrate World Water Day, I encourage you to visit www.GirlUp.org to learn what each of us can do to help girls in the developing world gain access to clean water, an essential human right, and one all too easily taken for granted.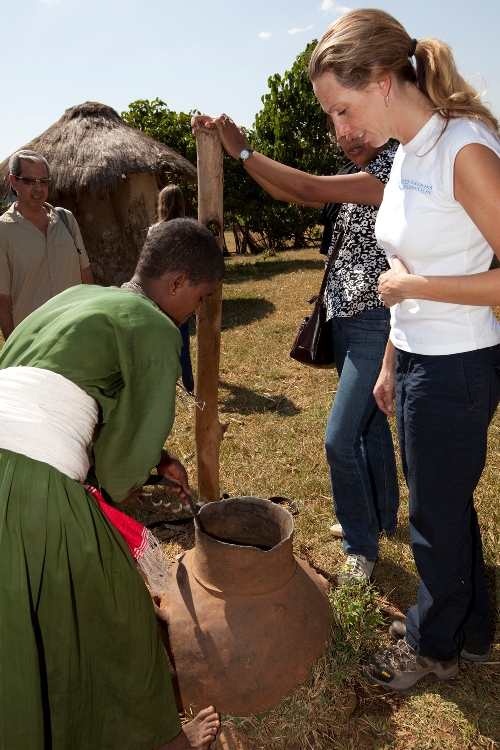 SUBSCRIBE AND FOLLOW
Get top stories and blog posts emailed to me each day. Newsletters may offer personalized content or advertisements.
Learn more