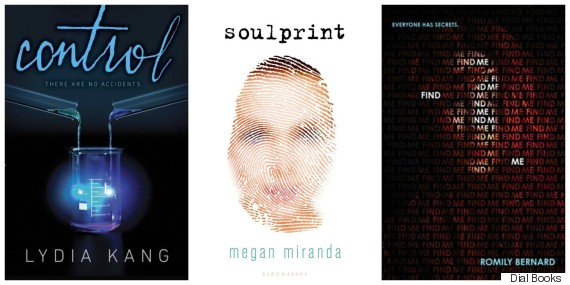 When I was a teen, I dreamed of becoming a scientist, like the whip-smart heroine in my young adult thriller, Nearly Found. Similar to my character, Nearly, I hit my schoolbooks hard all year, and during the summer, there was nothing I loved more than ditching my textbooks and hitting the beach with an engaging "smart" read. I'm talking about gripping, tightly-plotted stories with brainy heroes and heroines. I'm talking about books that whisked me out of the classroom and took the science (and my imagination) on heart-stopping adventures to different worlds. Back then, my choices were limited, mostly to adult crime thrillers, dense sci-fi tomes, and over-my-head medical dramas.
But today, STEM-rich books for young adults are hotter and more action-packed than ever.
Wait! You mean STEM doesn't stand for "Suspense, Thrills, Excitement, and Mystery"? You'd never know, judging by some of these recent young adult books. Here are a few STEM-strong titles perfect for math geeks and science-enthusiasts looking to add a little fiction to their summer reading list.
Control by Lydia Kang
Lydia Kang, an ER physician who blogs medical advice for authors, offers up a unique teen cast of human genetic "mistakes", outcast and hidden from society for their peculiar abilities. Someone has big plans for these gifted kids, and it's up to Zel, the daughter of a famed geneticist, and Cy, a captivating mutant with a knack for medicine, to uncover the secrets behind the science in time to save them all.
Soulprint by Megan Miranda
With a degree in Biology from MIT, Megan Miranda writes acclaimed YA thrillers that explore the intersection of morality, humanity, and scientific breakthrough. Her latest novel, Soulprint, takes place in a future where reincarnation can be scientifically tracked, leaving 17-year-old Alina Chase imprisoned for a crime she committed in a past life. In this edge-of-your-seat thriller, a brilliant and calculating heroine retraces the steps of her last life using clues left behind by her former self, while picking up a steamy romance with an intelligent and daring boy with his own criminal past along the way.
Find Me by Romily Bernard
Often described as The Girl with the Dragon Tattoo for teens, the story of tough teen hacker Wick Tate is a pacey suspenseful crime thriller, with plenty of twists and turns... not to mention an irresistible bad-boy love-interest. Clues and reveals are well-timed to allow the reader to solve the mystery along with Wick as she uses her tech savvy to investigate the suspicious death of a friend. (A good fit for fans of Don't Turn Around by Michelle Gagnon.)