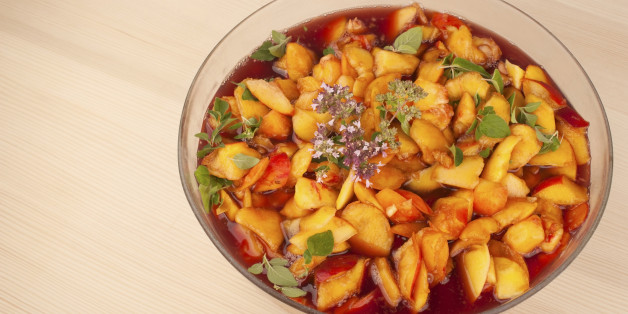 The weekend is finally here and let's face it, you deserve a drink -- or two. Ditch the single servings and dive into a punch bowl from one of these awesome cocktail spots, because what's better than one delicious cocktail? An entire bowl of course, and these boozy creations will have you ready for round two in no time. After discovering a seriously stunning punch bowl at Le Lab in Montreal, it's only a matter of time before this trend jumps the pond and takes over the international cocktail scene. We've got the all the info on large format drinks straight from the experts themselves. From Three Dots and a Dash in Chicago to Nashville favorite, Pinewood Social, here is proof that soon enough you'll be trading in your straws for ladles.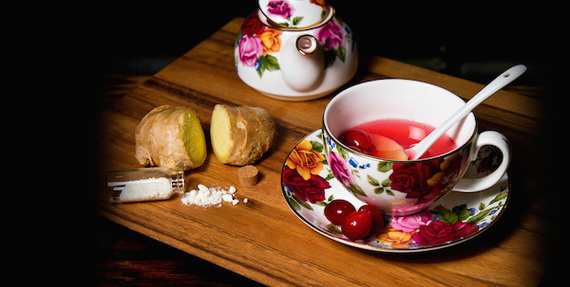 No 1. Le Lab (Montreal, Canada)
No 2. Mockingbird Hill (Washington D.C.)
"Well, I do love making punch! There is always something quite mesmerizing about a large block of ice in a big cocktail. We love ice in this business, as you know. A good crystal punch bowl will always present beautifully and play well with a nicely-cut block of ice. I have a current fascination of taking photos of our punches for this very reason. There is also something quite classic about crystal and Derek & I do love the classic cocktails, particularly Sherry cocktails." -- Chantal Tseng, Head Bartender, Mockingbird Hill
"Punches are great options for fast service and large groups. Punches are made with the same labor and forethought as classic cocktails and, in fact, they're precursors to great classic drinks. But because of their pre-batching, they're only a ladle away from service. That makes cups of punch a quick fix with the same quality and care as other cocktails. During Colonial times, punches were de rigueur for groups. I like to think of them as the fuel of the American Revolution. So, yes, they're the bottle service of their time." -- Derek Brown, bar owner and writer in Washington, D.C.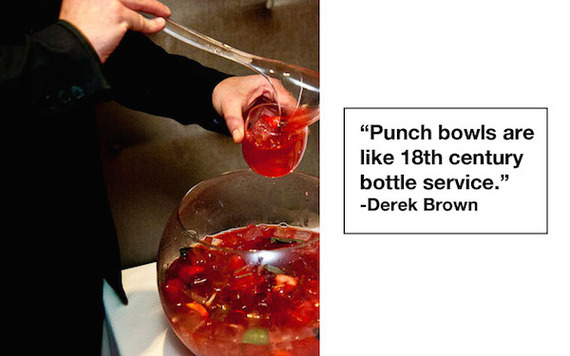 No 3. Ariana (New York, New York)
"Interestingly enough -- punch bowls, alcoholic and non-alcoholic, have been trendy for centuries. Punch is a very interesting concept. Historically, it was introduced by immigrants from India to England in the 17th century. The actual meaning of 'punch' is five. Originally it used to be made with 5 ingredients: alcohol, sugar, lemon, water and tea or spices. From there, its existence spread to other countries. Punch is a very popular drink to serve at parties as well as for large groups. As a modern cocktail, I always have to have a great punch on the menu." -- Orson Salicetti, head mixologist and beverage director at Ariana
No 4. The Broken Shaker (Miami, Florida) co-founder Elad Zvi
"People like to share. It's part of the new era of sharing experiences -- it's not about me or you, it's about us." -- Elad Zvi, co-founder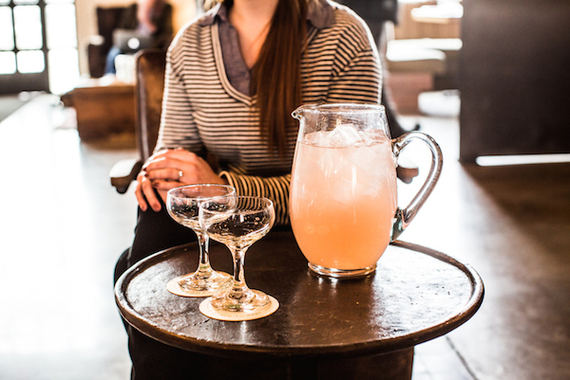 No 5. Pinewood Social (Nashville, Tennessee)
"Large format cocktails work really well for large groups of people because of the sheer influx large groups can cause on a bar. If everyone in a group shares the first round via a large format cocktail, then that will likely stagger the second and third round for the bar. This maintains a great experience for the guest, as well as a manageable one for the bar. Being a bartender, these types of scenarios cross my mind when I go out with a large group of people. My mind is not only on the group that I'm with, but on the bar as well." -- Matt Tocco, Head Bartender, Pinewood Social
No 6. The Dead Rabbit (New York, New York)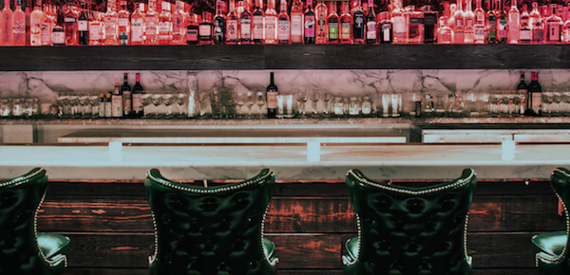 No 7. Lock & Key
 (Los Angeles, California)
No 8. A VOCE (New York, New York)
"Our Margarita in Fuoco is consistently one of our most popular drinks -- it's refreshing and well-balanced, and packs a nice kick from the peppers. I think that people especially like to order it by the pitcher in the spring and summer because it allows them to enjoy their cocktails at their own pace -- not having to worry about ordering one after the other. Also, it's fun to share and drink the cocktail together." -- Olivier Flosse, Beverage and Wine Director, A VOCE Madison
No 9. Rickhouse (San Francisco, California)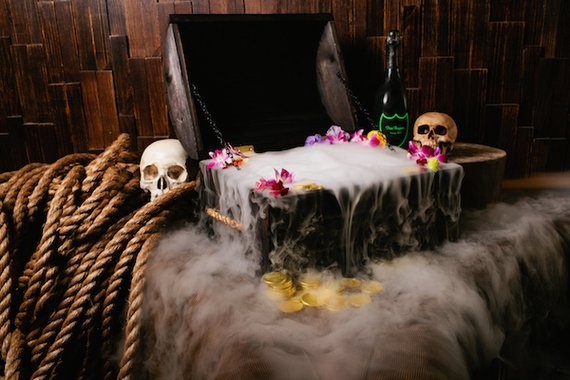 No10. Three Dots and a Dash (Chicago, Illinois)
"I think punches and large format drinks are a trend for two main reasons. First, is the timing aspect. It takes much less time to make one large format drink or punch than it does 6-8 individual drinks. Secondly, it promotes a communal experience. At Three Dots and a Dash, making one big drink that is served in a large vessel (shell, boat, pineapple) that might involve fire or dry ice with straws for everyone to share... I mean, it doesn't get more communal than that!" -- Paul McGee, Mixologist/Partner at Three Dots and a Dash
Find out what to eat with all these cocktails via: Trends on Trends