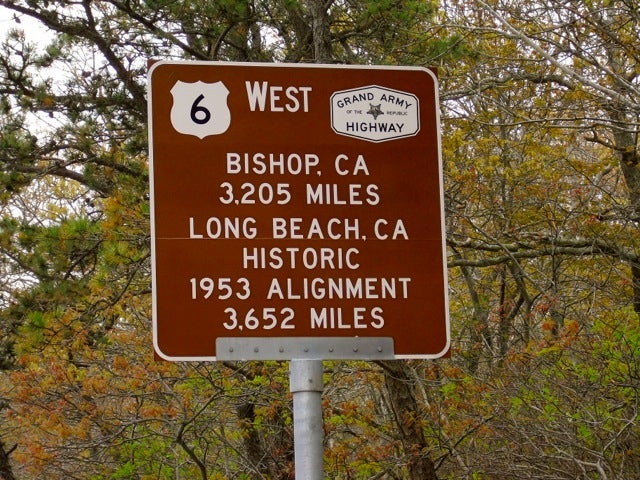 1. At 3,205 miles, Historic US Route 6 – also known as the Grand Army of the Republic Highway - is the second longest route in the United States, and from 1937-1964, stretching 3652 miles, it was the longest federal highway in the US. It remains the longest contiguous federal road in America.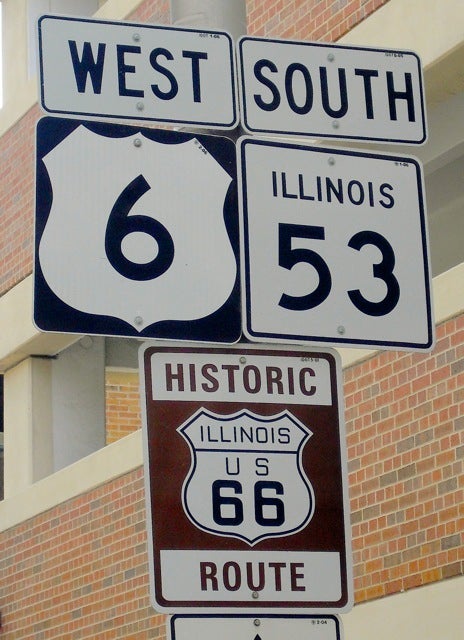 2. Route 6 begins at the tip of Cape Cod in Provincetown, MA and ends in Bishop, CA – but before California renumbered its highways in 1964, Route 6 continued on to Long Beach, CA. It intersects with the better known Route 66 just once - in Joliet, IL.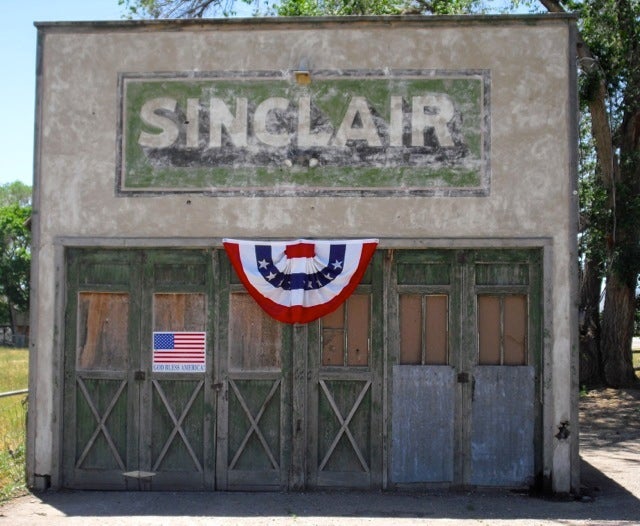 3. Route 6 is not the oldest transcontinental road. That distinction goes to the graveled 1914 Lincoln Highway, but it was the first fully paved numbered transcontinental road.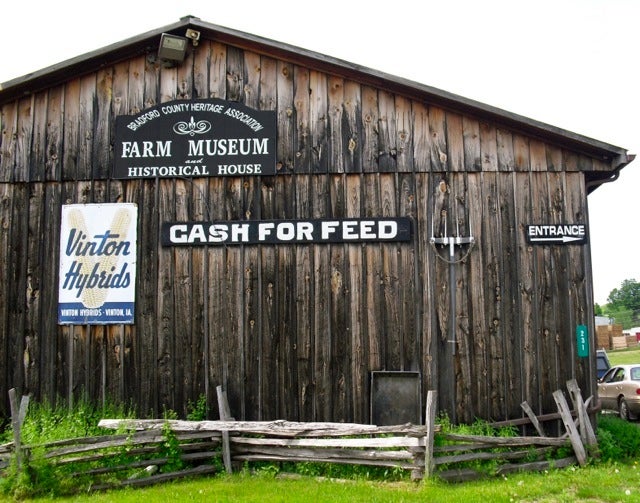 4. In 1912, there were 900,000 cars on American roads. By 1920, there were 7.5 million. At the same time, improvements in asphalt and road engineering made it simpler to pave those bumpy, uneven paths that served as thoroughfares.
5. As it did not end in a zero, US Route 6 was not meant to be a transcontinental road. In 1926, it was plotted out to run from Provincetown MA to Brewster NY. But as the route expanded westward, other states wished to add on.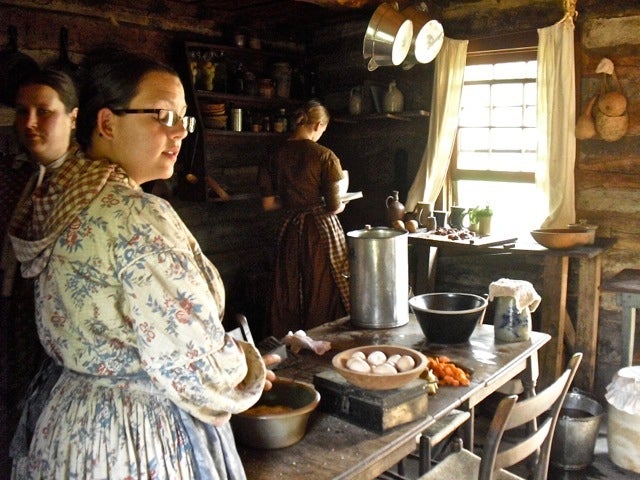 6. US Route 6 was extended and patched together from existing routes in 14 states; MA, RI, CT, NY, PA, OH, IN, IL, IA, NE, CO, UT, NV, CA.
7. In 1950, Jack Kerouac had "planned (a) red line Route 6 (hitchhike) across America," the only transcontinental road at the time, but gave up that idea around the Bear Mountain Bridge, NY when he was caught in a rainstorm.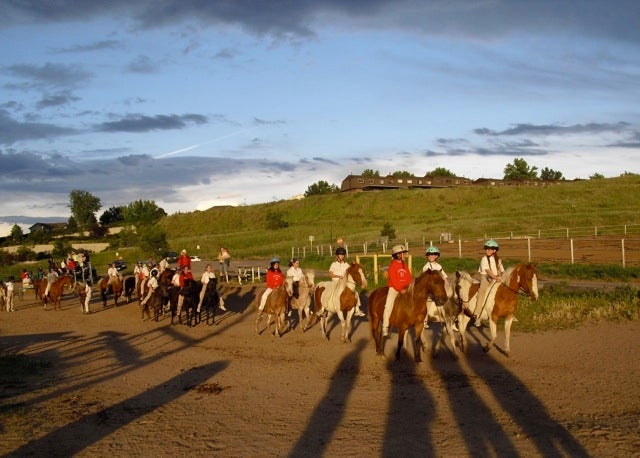 8. In 1953, historian George R. Stewart wrote, "Route 6 runs uncertainly from nowhere to nowhere, scarcely to be followed from one end to the other except by some devoted eccentric,"
9. In 2004, Connecticut resident, John Hurley, took nine months to walk the entire length of Route 6.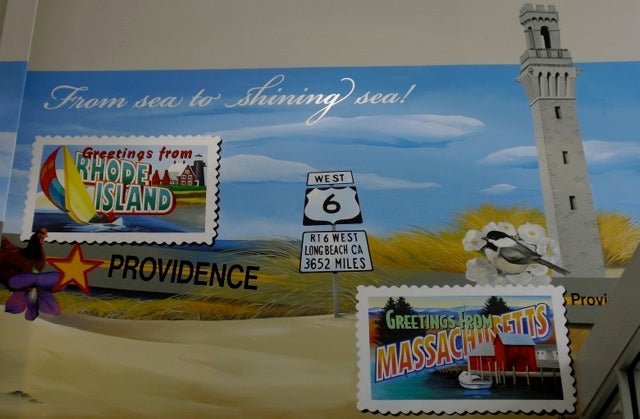 10. Curtis Roseman, USC Professor Emeritus of Geography, is a Route 6 scholar, having devoted 12 years to the road, and maintains a Route 6 website and interactive map. He became interested in Route 6 because, he says, he lived in Route 6 towns, and though the highway shouldn't have been, "it was largely ignored."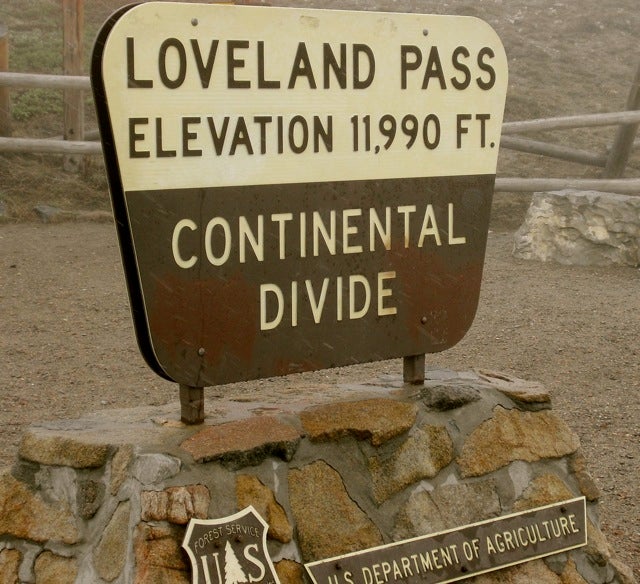 11. Route 6 travels through two towns called Brooklyn, and neither are in New York. It touches two oceans, traverses a Great Lake, crosses most of the country's major rivers, runs through five state capitals, and climbs over the Continental Divide at its highest point (Loveland Pass, CO).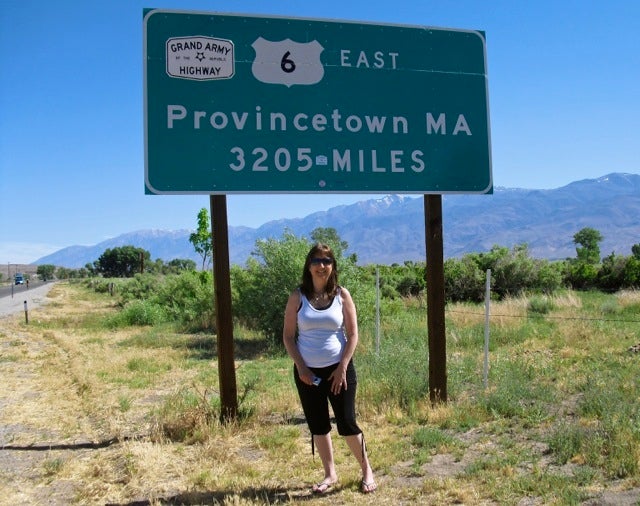 This post is hosted on the Huffington Post's Contributor platform. Contributors control their own work and post freely to our site. If you need to flag this entry as abusive,
send us an email
.
SUBSCRIBE TO & FOLLOW THE MORNING EMAIL
The Morning Email helps you start your workday with everything you need to know: breaking news, entertainment and a dash of fun. Learn more