Meet the face that launched (more than) a thousand re-tweets.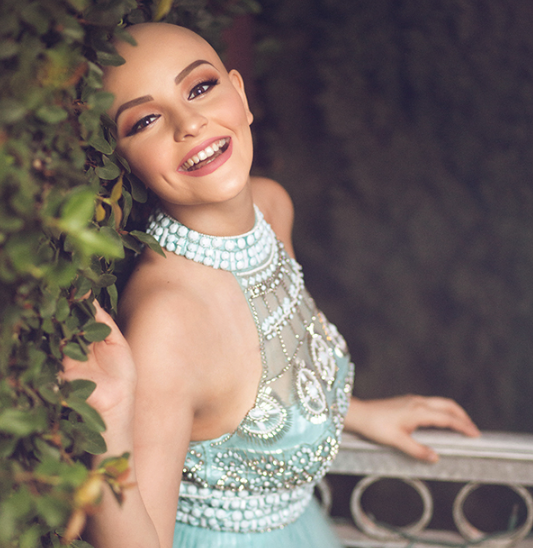 A post by Andrea Sierra Salazar, who has cancer, has gone viral — receiving over 98,000 re-tweets and over 200,000 likes. The tweet features the 17-year-old Texan at a photo shoot rocking a gorgeous gown, fierce self-esteem and the caption: "Cancer doesn't stop me from being a princess." 
In February Salazar, who works part time as a model, found a lump on her neck, Buzzfeed News reported. Soon after she was diagnosed with stage 2 lymphoma. She lost her hair as a result of chemotherapy, and although she got to model in a bunch of fab wigs, she said her self-esteem was suffering.
"I would have never imagined being able to go out in public without a wig," Salazar wrote on Instagram. "I had lost most confidence in myself."
I've learned that the hair on someone's head doesn't define who they are as a person, but their actions and the way they treat others do.
"Andrea loves modeling and wanted to have a shoot showing that no matter what you go through in life, beauty lies within," Garmendia wrote on his website.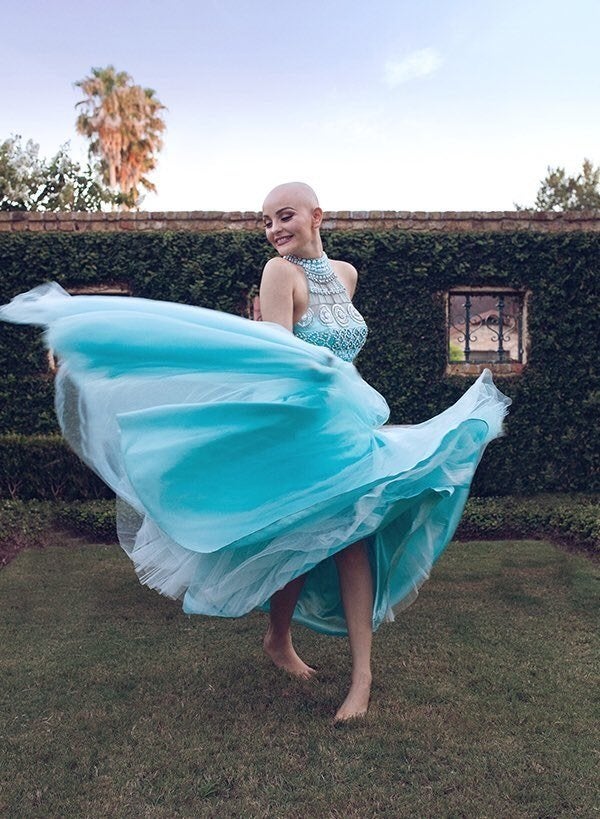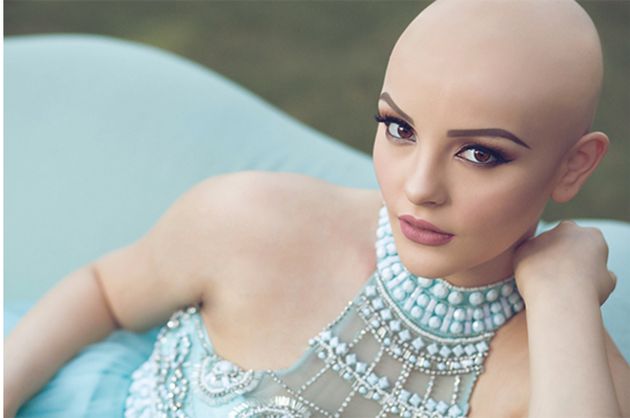 "This journey has taught me to love and accept myself regardless of the way I look," she wrote on Instagram. "I've learned that the hair on someone's head doesn't define who they are as a person, but their actions and the way they treat others [do]. All girls are princesses, and today I feel beautiful inside and out."
Also on HuffPost
Childhood Cancer Survivors
SUBSCRIBE TO & FOLLOW THE MORNING EMAIL
The Morning Email helps you start your workday with everything you need to know: breaking news, entertainment and a dash of fun. Learn more