For the first time in 340 days, American astronaut Scott Kelly and Russian cosmonaut Mikhail Kornienko are back on solid ground.
At 11:26 p.m. EST Tuesday, the Soyuz TMA-18M spacecraft safely touched down southeast of Dzhezkazgan, Kazakhstan.
"They did it! They're home after a year in space and they stuck the landing," NASA spokesman Rob Navias said during a live webcast.
Kelly and Kornienko will once again get to experience fresh, running water (no more drinking recycled urine and sweat), a mere one sunrise and sunset per day (instead of 16 of each), and, oh yes, that all-but-forgotten force called gravity.
See below for NASA Television's full coverage of Kelly's return to Earth, which began at 4:15 p.m. EST with a farewell and hatch closure.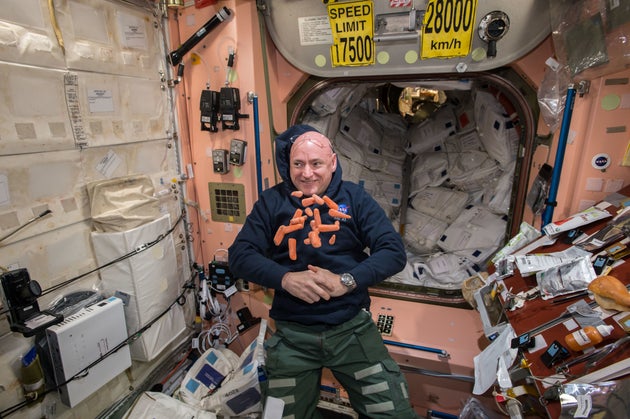 During their year in space, Kelly and Kornienko orbited Earth 5,440 times, traveling a total 143,846,525 miles, according to NASA.
The 340-day mission falls a few weeks shy of a full year. Still, Kelly will return to Earth with the record among U.S. astronauts for both consecutive days and cumulative time (520 days) in space. Russian Valeri Polyakov holds the all-time record for consecutive time in space, spending 438 days aboard the Russian Mir space station back in 1994 and 1995.
Kelly said that while he's not "climbing the walls" of his home-away-from-home and could go another 100 days, or even another year in the "harsh environment" if necessary, he is excited about returning to civilization.
"It's kind of like I've been in the woods camping for a year, with regards to hygiene," he said. "And then the fact that everything floats makes your daily life just more difficult."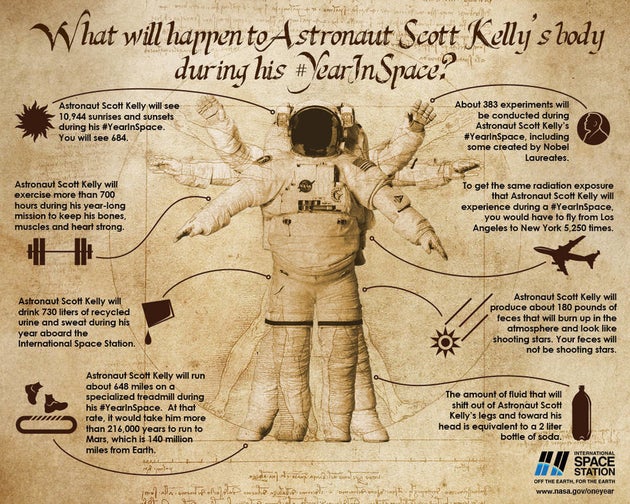 Among the things Kelly said he misses most in space are the company of people, especially his family, and the weather.
"Going outside, there's no sun on your face. ... You never feel this cool breeze. It's always exactly the same," he said in a recent PBS video clip, part of a two-part series titled "A Year In Space" that premieres Wednesday at 8 p.m. EST.
He said the simple gravitational pleasure of jumping in his pool is at the top of his to-do list once he arrives home in Houston.
During a live broadcast on Monday, Kelly handed over command of the orbiting lab to American astronaut Tim Kopra. Nearing the end of his fourth mission in space, Kelly said leaving the station is "always bittersweet."
"Spaceflight is the biggest team sport there is, and it's incredibly important that we all work together to make what is seemingly impossible, possible," he said during the broadcast.
15 Mesmerizing Photos From Scott Kelly's Year In Space
FOLLOW HUFFPOST