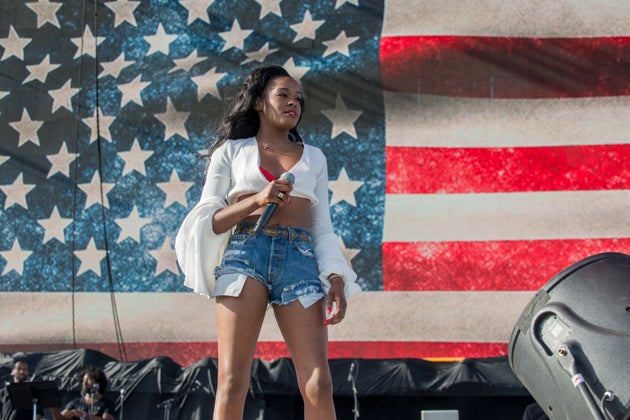 Gaelle Beri via Getty Images
Talk about broke with bad political taste.
Rapper Azealia Banks took to Twitter on Monday to announce who she'll be voting for in the upcoming election, and her reasoning is quite surprising (and totally skewed).
The "212" singer, who was recently arrested for biting a security guard's breast, said that she's voting for Donald Trump mainly because he "is the only one who truly has the balls to bust up big business." Her reasoning only got wilder from there:
The 24-year-old rapper joins a list of "luminaries" who have endorsed Trump, including political pundit Ann Coulter, former WWE wrestler Hulk Hogan, Liberty University president Jerry Lamon Falwell Jr. and reality star Tila Tequila.
We're not sure how Trump feels about Banks' endorsement, but he's probably not too worried.
Note to our readers: Donald Trump is a serial liar, rampant xenophobe, racist, misogynist, birther and bully who has repeatedly pledged to ban all Muslims -- 1.6 billion members of an entire religion -- from entering the U.S.
Also on HuffPost:
Celebrities Who Have Endorsed Trump

FOLLOW HUFFPOST