Chewbacca is not just a hero in the Star Wars universe, he's a lifesaver to tattoo artist Megan Massacre.
Massacre, a New York-based tattoo artist featured on the TLC series "America's Worst Tattoos," says Chewbacca is her go-to tat when she needs to cover up some really ugly ink.
"Somebody wanted to get an 'Ace Ventura' tattoo covered up," she recently said on the show. "It was surrounded by these banners with words. The words were put in really dark and I was just like, 'Oh my God! I don't even know if I can do this.'"
"I was like, 'Sorry dude. Not happening,'" she said.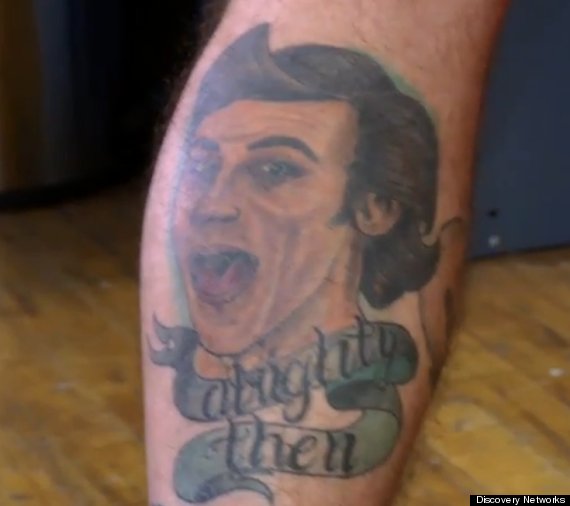 "I looked at him and said, 'Probably the only thing that will ever cover this tattoo is a big Chewbacca face,'" she said.
Luckily, the Force was with her.
"He was, like, 'Let's do it!'"
The Chewbacca tat did the job and Masscre was thrilled with the results.
"Now it's my go-to for covering up really hard-to-cover-up portraits," she said. "Chewbacca. It's my specialty."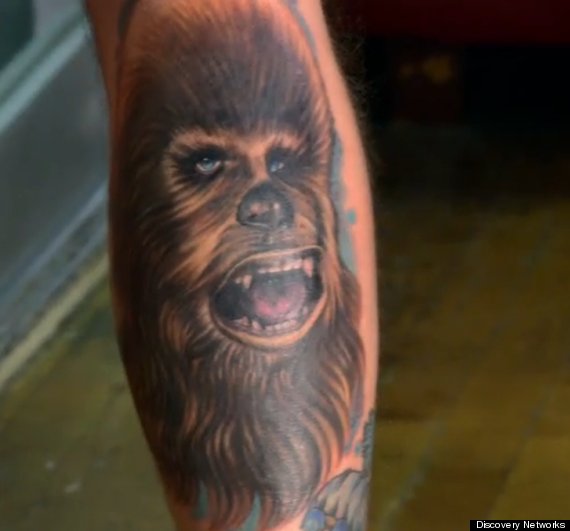 SUBSCRIBE AND FOLLOW
Get top stories and blog posts emailed to me each day. Newsletters may offer personalized content or advertisements.
Learn more