The European Union is predicting that 3 million more migrants could arrive in the 28-nation bloc by the end of next year.
More than 700,000 people have come to Europe seeking sanctuary or jobs so far this year, overwhelming reception centers and border authorities.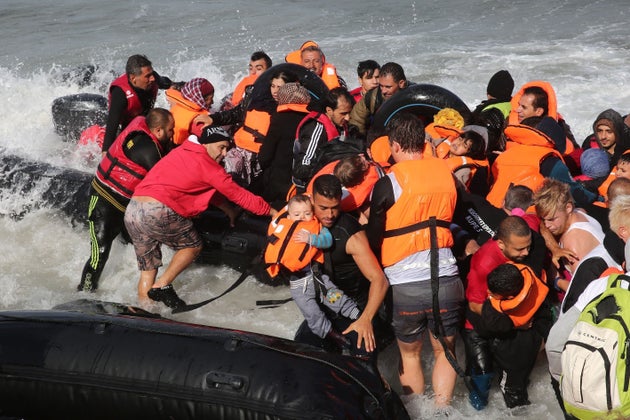 EU autumn economic forecasts released on Thursday say that based on current migrant entries and a "technical assumption" about future flows, arrival rates are unlikely to slow before 2017.
The EU's executive Commission said that "overall, an additional 3 million persons is assumed to arrive in the EU over the forecast period."
The Commission says the refugee crisis has resulted in additional government spending but that it could have a small, positive impact on European economies within a few years.
Related On HuffPost:
Refugees Arrive on The Shores Of Lesbos, Greece
SUBSCRIBE AND FOLLOW
Get top stories and blog posts emailed to me each day. Newsletters may offer personalized content or advertisements.
Learn more