The migrant and refugee crisis facing Europe is testing the continent's core identity, CNN's Fareed Zakaria said on Wednesday.
"For two generations after World War II, Europeans regarded themselves as European first, then national identity came second," Zakaria said in an interview with HuffPost Rise at the World Economic Forum in Davos, Switzerland. "This migration crisis is bringing out a sense of national identity first, and European identity second."
Since it formed just over two decades ago, the European Union has become a 28-nation bloc that includes some 503 million citizens, has established its own currency and exchange rate mechanism, and now constitutes one of the United States' largest trade partners.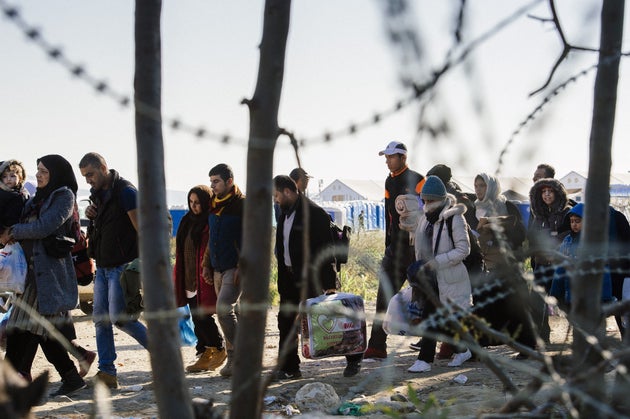 But now, one of the European Union's key policies, the Schengen Area -- which allows citizens to travel freely without border controls -- is at risk.
Last year, Croatia, Slovenia and Hungary sealed their borders, leaving thousands of people stranded overnight outside border crossings.
Earlier this month, Denmark and Sweden tightened border controls as a response to the influx of migrants and refugees.
Recent polls also show surging popular support in Europe for nationalist, anti-immigrant political parties, such as those led by Hungary's Viktor Orban and The Netherlands' Geert Wilders.
"I worry that the European experiment will not survive if every country privileges national identity over European identity," Zakaria said.
Over 1 million people arrived in Europe by sea in 2015, and over 31,000 people have already made the voyage in 2016, according to the United Nations.
More stories from the World Economic Forum 2016:
Also on HuffPost:
Migrants And Refugees At Hungary's Border
FOLLOW HUFFPOST