60 years ago this month, William Hanna & Joseph Barbera were riding high. Following the retirement of their longtime boss / nemesis, Fred Quimby, Bill & Joe were finally fully in charge of MGM's animation unit. And these two were genuinely looking forward to extending their studio's Oscar-winning streak (From 1940 – 1957, seven cartoons produced by MGM's animation unit wound up taking home the Academy Award for Best Animated Short. To put this in perspective: During this same period, only two shorts produced by Walt Disney Animation Studios managed to win Oscars).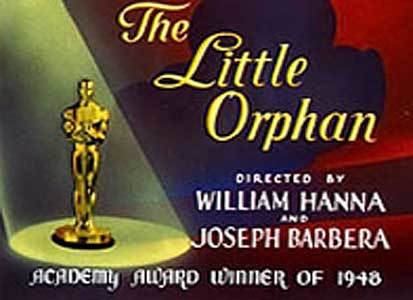 But all of that changed on April 1, 1957. This was when MGM executives – as they were going over the books in the face of increasing competition from television – realized that re-releasing old cartoons would be far more profitable for their Studio than producing new ones. Which is why -- with a single phone call to the business manager of MGM's animation unit -- Hanna, Barbera & 44 of the industry's very best animators suddenly found themselves out-of-work.
Which was scary unto itself. But then when you factor in that – about this same time – most of the other movie studios in Hollywood were either severely cutting back on the number of new animated shorts that they produced each year and/or shutting down their animation units entirely (again largely because TV's impact) … Well, this was a very frightening time for anyone who worked as an animator.
But Bill & Joe … Rather than griping about how -- thanks to the boob tube, these two just been kicked out of the studio that they'd called home since 1939 … Hanna & Barbera saw television as an opportunity. Which is why – by early July of that same year – they'd rented out Charlie Chaplin's old Hollywood studio. And with the help of veteran MGM director George Sidney, these two launched a brand-new animation studio, H-B Enterprises.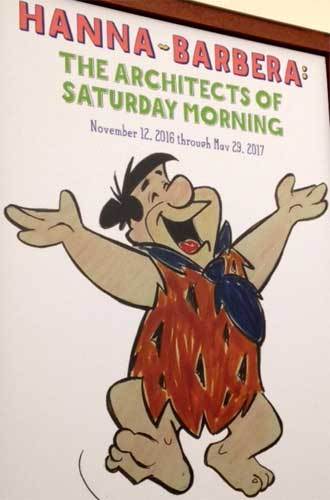 How so? Well, Hanna-Barbera really hit the ground running back in the Summer of 1957. Thanks to George's connections at Columbia Pictures, Bill & Joe were able to quickly land a production deal with Screen Gems (i.e., Columbia Pictures' television division). They then began pitching animated series ideas to network executives all over town. By November of that same year, NBC had agreed to buy 50 episodes of "Ruff and Reddy."
And – if you can believe it – the very first episode of "The Ruff and Reddy Show" was on the air by December 1957. Think about that timeline for a moment. MGM's animation unit was shut down on April 1st of that year (Though Hanna & Barbera and their staff still had to complete the 12 shorts that – at that time -- were in various stages of production before they were then be allowed to pack up their animation desks & decamp from Culver City). H-B Enterprises wasn't even announced in the Trades 'til July 8, 1957. And less than six months later, Bill & Joe's first TV show was on the air.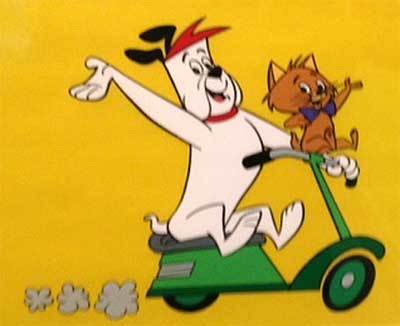 Mind you, one of the main reasons that Hanna-Barbera was able to churn out animation for television so quickly were those 18 years that Bill & Joe had previously worked for MGM. Over those nearly two decades, these two had become something of a well-oiled machine. Largely because – as Jayne Barbera explained in the Foreword she wrote for the "Architects of Saturday Morning" catalog – her Dad was the one who …
" … came up with an endless number of new characters and new ideas. (Whereas) Mr. Hanna thought in terms of schedules and production and … how to get the finished product on the air or into the theater on time and on budget."
Of course, not all of the ideas that Jayne's Dad dreamed up made it to the small screen just as Joe had originally pitched them to network executives. As you wander the gallery space at the Norman Rockwell Museum, you'll get to see a very different take on Wilma & Fred Flintstone …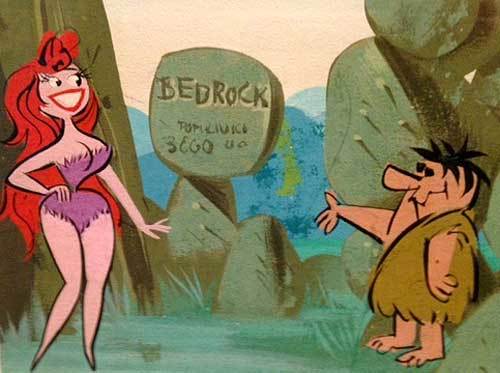 … as well as a version of the Jetsons that seems to have been heavily influenced by that long running 1950s sitcom, "Father Knows Best."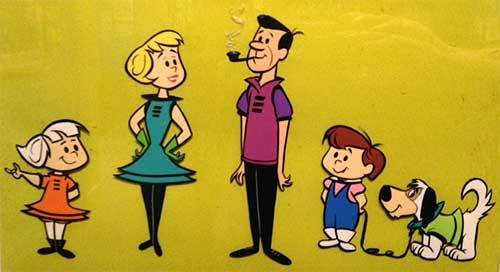 If you're a baby boomer like me … Well, I have to admit that it's a trifle bizarre to see so many of the toys that you played with as a child now under glass as part of a museum display.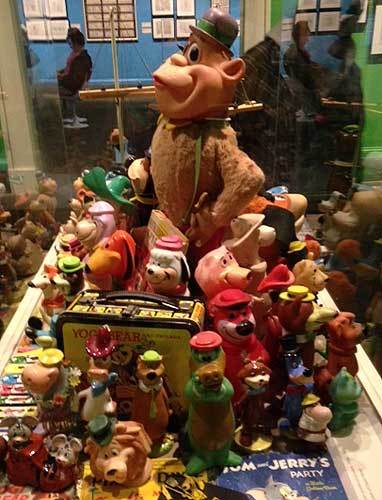 But at the same time, I have to admit that – as I was scoping out all of this now-over-50s-years old "Flintstones" merch – I spied this plastic prehistoric play telephone and immediately thought "Wow, I wish that I'd had one of those when I was a kid."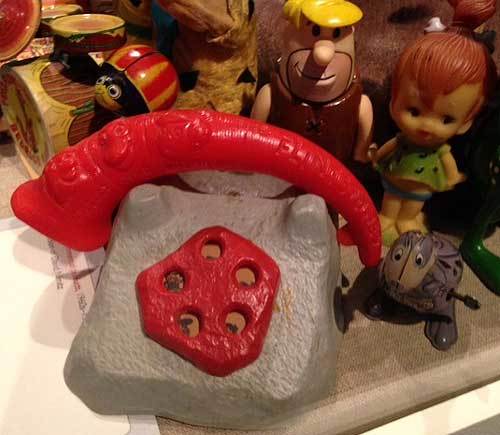 If you grew up in front of a television back in the late 1950s / early 1960s, I know that you're going to love "Hanna-Barbera: The Architecture of Saturday." Not just because this exhibit can then answer questions that may have dogged you since childhood. EX: Who animated Darrin & Samantha for the opening titles of ABC's "Bewitched" back in 1964?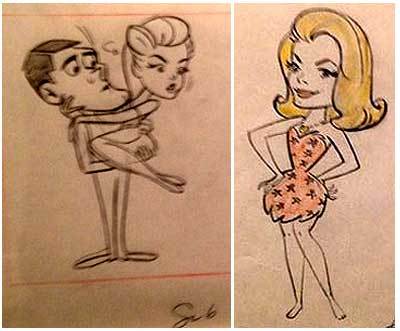 Answer: That would be Ed Benedict – the MGM vet who eventually became the primary character designer at Hanna-Barbera. Which makes Ed the guy who came up with Huckleberry Hound, Quick Draw McGraw, and Yogi Bear's signature looks.
Another fun aspect of this exhibit is that it shows you how television animation was made & sold back then. Take – for example – this dramatic drawing which was used to pitch CBS executives on "The Perils of Penelope Pitstop."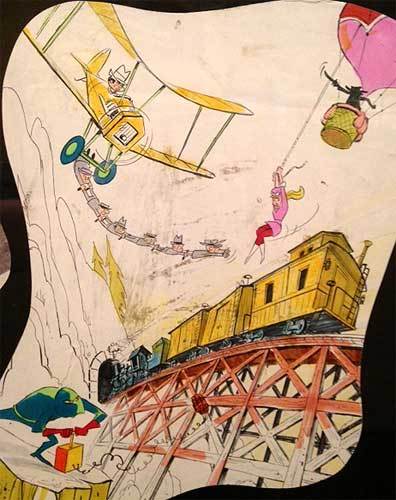 Mind you, that "Wacky Races" spin-off only ran for a single season on the Tiffany Network. But another Hanna-Barbera production (which debuted on CBS on the exact same day as "The Perils of Penelope Pitstop." September 13, 1969 to be exact) went on to become a hugely popular franchise for this animation studio.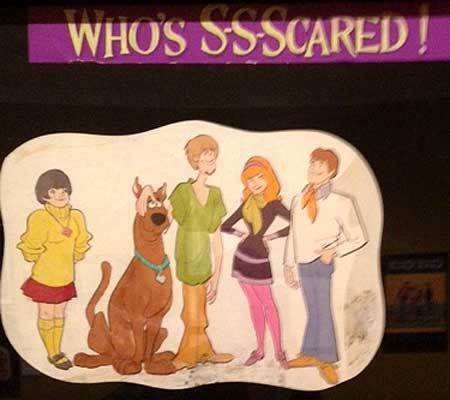 But back when Joe first began pitching this show to network execs, it wasn't called "Scooby Doo, Where Are You!" But – rather – "Who's S-S-Scared!"
Let me blunt here: While it was admittedly cool to get to see all of this great, rarely-seen artwork from the Hanna-Barbera archives (Things like animation cells that were used in the production of "Top Cat" 's title sequence …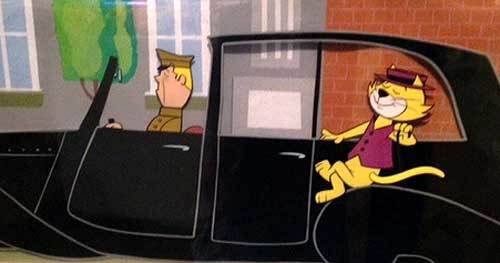 … or early concept drawings that showed H-B artists genuinely struggling as they tried to come up with Yogi Bear & Boo-Boo's character design) …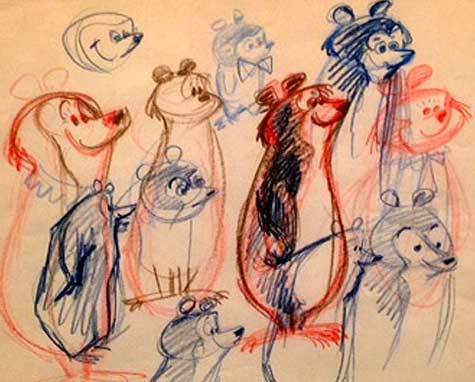 … you want to know the best part of "Hanna-Barbera: The Architects of Saturday Morning"? You come away from this exhibit at the Norman Rockwell Museum with a renewed appreciation of all that William Hanna & Joseph Barbera accomplished.
I mean, when you actually think about what these two guys went through back in April of 1957 (How – with just a single phone call – their decades-long association with MGM was over. Kaput). This was the sort of career-ending body blow that would have crippled lesser men. Forced them to abandon show business entirely.
But that didn't happen to Hanna & Barbera. In less than six months' time, Bill & Joe had not only set up a brand-new studio, they also sold and then produced their first animated series for television. That seriously has to be one of the greatest comeback stories in Hollywood history.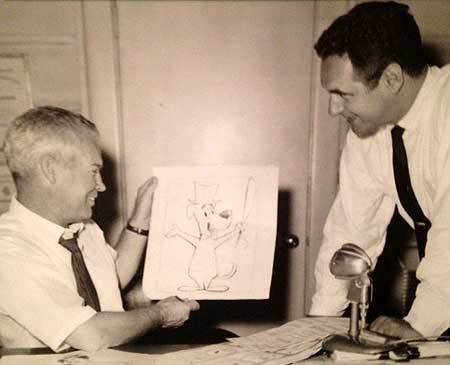 "Hanna Barbera: The Architects of Saturday Morning" was developed in partnership with Warner Bros. Consumer Products and has been sponsored, in part, by Keator Group, LLC, and the Max & Victoria Dreyfus Foundation. It's running at the Norman Rockwell Museum now through May 29th.
This post is hosted on the Huffington Post's Contributor platform. Contributors control their own work and post freely to our site. If you need to flag this entry as abusive,
send us an email
.
SUBSCRIBE TO & FOLLOW THE MORNING EMAIL
The Morning Email helps you start your workday with everything you need to know: breaking news, entertainment and a dash of fun. Learn more