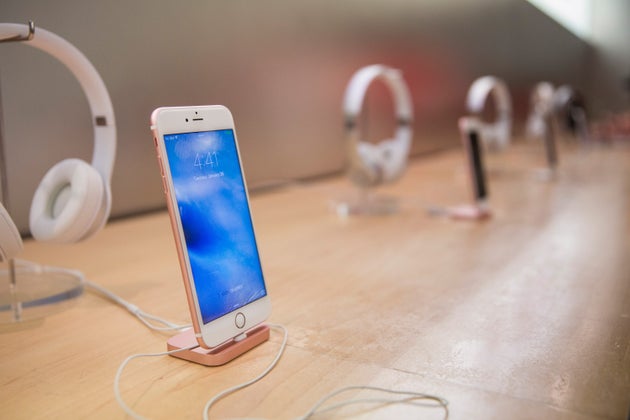 The iPhone of the future could have (gasp) no holes.
Okay, maybe it'll still have speaker holes and whatnot. But the most significant ports -- for the charger and headphone jack -- could be on their way out
Apple is working on advanced wireless charging technology that could roll out as soon as 2017, according to a report in Bloomberg Business. Recent patent applications seem to confirm the report: Apple has filed at least five patents related to wireless charging since last September, according to Patently Apple, a site that tracks patents filed by the company.
The new charging tech would allow users to juice up devices without fiddling with wires or charging mats, and it could work over relatively long distances, sources told Bloomberg. Right now, transmitting power without wires is pretty inefficient, and even minor problems, like misaligned receivers, can drastically reduce the efficiency of power transfer.
Apple is working to solve these problems, according to Bloomberg. In 2010, Apple filed a patent for a wireless charging system that uses "near field magnetic resonance" to transmit power to devices up to a meter away. In December, the company filed another patent for a special phone casing that can be permeated by radio waves.
Rumors are also swirling that Apple plans to ditch headphone jacks for the next version of the iPhone, meaning wireless headphones would come standard.
If future Apple handsets do become completely wireless, we can probably expect thinner, sleeker devices. Ditching holes might even open the door to a waterproof iPhone.
Does that mean a future of underwater Snapchatting indefinitely powered by a poolside charger? Only time will tell.
SUBSCRIBE AND FOLLOW
Get top stories and blog posts emailed to me each day. Newsletters may offer personalized content or advertisements.
Learn more