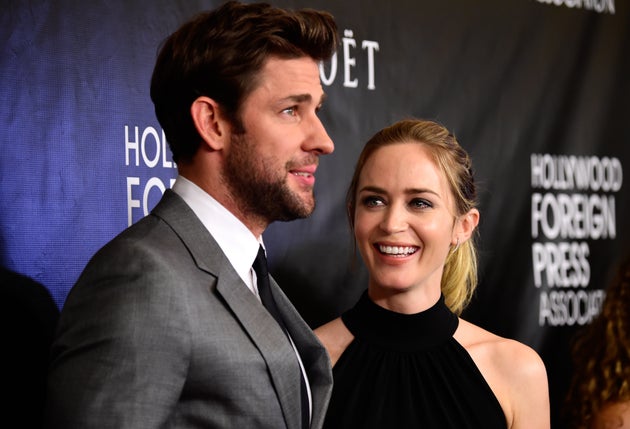 Attending a U.S. citizenship ceremony may not be the most entertaining thing in the world, unless Matthew McConaughey is there.
Such was the case for Emily Blunt and John Krasinski. The actress appeared on "Jimmy Kimmel Live!" on Tuesday where she talked about her experience of being sworn in as an American citizen with McConaughey's wife, Camila Alves, as their husbands watched.
"McConaughey shows up looking like he's going on safari," Blunt joked to Kimmel. "I was like, 'You could have worn a shirt and tie. Camilla looks amazing!'"
Blunt also explained that the "Dallas Buyers Club" actor seemed really into the ceremony, nodding his head as he watched on. Following the ceremony, the actress asked her husband, Krasinski, if he enjoyed himself, to which he replied (according to Blunt), "I was doing the best I could not to stand next to McConaughey in that courtroom, and go, 'All rise, all rise, all rise.'"
The. Best.
You can see Blunt tell the whole story in the video below and continue watching as Kimmel tests her knowledge of American culture.
For a constant stream of entertainment news and discussion, follow HuffPost Entertainment on Viber.
SUBSCRIBE AND FOLLOW
Get top stories and blog posts emailed to me each day. Newsletters may offer personalized content or advertisements.
Learn more