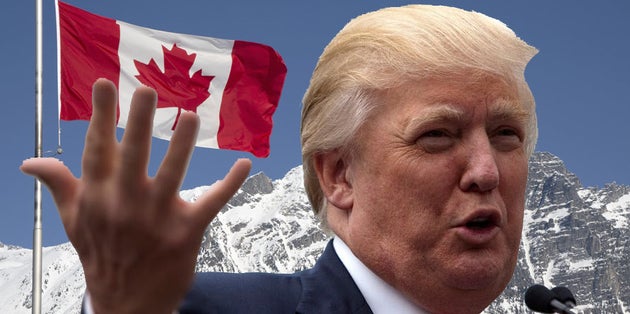 Getty Images
If Donald Trump becomes president, some Americans are gonna want to get out of here FAST.
Moving to Canada may seem like a dramatic response to an election. But with a dreamy self-described feminist of a Prime Minister, who welcomes Syrian refugees with open arms, casually drops complex physics explanations and can pull off a mean plank pose, we're not kidding about it. And you're not kidding about it. So... how do Americans move to Canada?
1. Get a job in Canada.
There are tons of jobs you can do in Canada that don't require a permit, like being an athlete or performing in a traveling circus.
OR you can get a more traditional job and obtain a work permit for it. Typically, foreign-born workers can work legally in Canada for up to four years. Conveniently, four years is also the amount of time that Donald Trump would be president. Done!
2. Choose between all of Canada's perfect places to live.
Vancouver has always looked nice. And so does that little surf town with all of the rocks. There's also Cape Breton, an island that has openly offered to host American refugees in the event of a Trump takeover. THANK YOU!
3. Go to Canada.
You can book your own flight, or be on the lookout for promotions from like-minded companies. After Trump won a series of Republican primaries in March, Kayak gave out free one-way tickets to 10 Americans "looking to get away" because of the election.
FOLLOW HUFFPOST