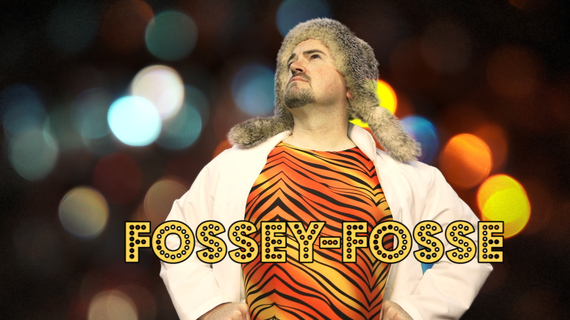 My fellow primates, I'm pleased to announce the new musical comedy Fossey-Fosse. Son of famed zoologist Dian Fossey and celebrated choreographer Bob Fosse, Fossey-Fosse is Master of the Mating Dance.
Fossey-Fosse's unique childhood, spent with both the gorillas of Rwanda and the dancers of Broadway, paved the way for his pioneering work in mating dance science. In his Dance Lab, he tests the effectiveness of specific dance moves from the animal kingdom on arousal levels in human females.
This Blogger's Books and Other Items from...
SUBSCRIBE AND FOLLOW
Get top stories and blog posts emailed to me each day. Newsletters may offer personalized content or advertisements.
Learn more